Media on the Move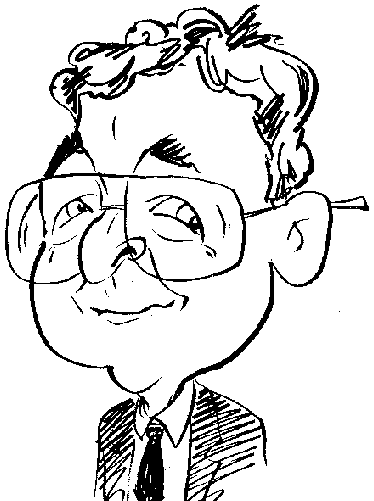 Review controls
With a name like BookBox you should have a good idea that the product in question will be meant to act as a digital library depository as it allows you to store and read your collection of ebooks. And you would be correct. However this BookBox does not limit its functionality to the sole task of being an ebook reader but more on these additional features a little later.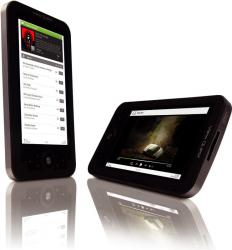 The BookBox is a View Quest product that is currently available from HMV stores. It arrives in a brightly colourful box that should appeal to the targeted youth market. Opening the box reveals the main BookBox unit, USB lead and appropriate three-pin mains plugs, protective case and a mini Instructional Manual.
As this device is meant to be portable, it should fit easily into a pocket and this is definitely the case. The BookBox has dimensions of 153 x 88 x 16mm (L x W x D) and weighs 218g. The unit's casing is constructed of a black rubberised material with a metallic band running around its sides and features a 5-inch TFT LCD screen capable of displaying full colour graphics at 800 x 480 pixels. A combination control / navigation panel is positioned beneath the screen. Located on the base of the unit are sockets for DC, USB and headphone attachments. A volume rocker lever is on the right side of the unit while the power switch (which needs to be depressed for three seconds to turn the device on or off), and a memory card slot occupies the top of the BookBox. This card slot supports SD/SDHC/MMC formats up to 16GB to support the unit's built-in 2GB of memory.
By default, and emphasising the product's ebook capability, the BookBox opens with its book library section selected. As well as the content of your book library, this view will also show the last book accessed with the date and time when this happened. When reading books you can switch between portrait and landscape views through the menu structure. You can select the font and background colour plus adjust the brightness level.
I felt comfortable using the default colour scheme of black on white with the default brightness level but quickly increased the font size from normal up to large. There is a choice of six pre-defined sizes plus one for enlarging the current size. For speed readers there is an option to implement an AutoFlip feature using one of the pre-defined time settings. I preferred to leave this setting disabled. Other standard features include bookmarks; Go To Page with a single step adjustment counter; and add to favourites. However there is no dictionary or note taking features.
When dealing with ebooks, this product supports EPUB, TXT, FB2 and PDF including those titles issued with Adobe DRM. You will need to set up a free account and activate this feature. No proprietary software is provided for transferring content to the BookBox. Instead you need to make use of various Windows conventions. You can attach the BookBox to a computer, so that it acts as a USB Mass Storage Device, and then copy the data. A second method would be to copy the data to a memory card and then insert it into the BookBox where it would be recognised and added to your library.
As mentioned earlier, this BookBox product has other strings to its bow. Rather than just provide ebook capabilities, the BookBox describes itself as "Media on the Move". It can store and display your digital photos (JPG, BMP, GIF and PNG formats) on its screen. Options are available to sort the images by title; create a basic slideshow with a user-selected time delay but no transition feature; rotate individual images; and view the collection as thumbnails.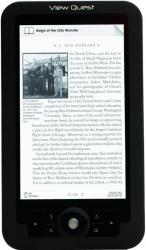 click image to enlarge
By adding a headset to the BookBox you can turn the device into a media player. You can listen to your digital music (MP3, WMA, WAV, OGG and AAC) using standard VCR-type controls with an option to Loop All. Content can be displayed and sorted by Album, Artist or Genre with track title and artist displayed during playback. Music can also be played in background mode when reading ebooks or viewing photos.
Last but not least, the BookBox can also play video files in a wide variety of formats. The supported formats include WMV, FLV, MOV, AVI, MPEG 1/2/4, XVID, DIVX, h263 and h264 up to HD 1080p resolution. Videos are automatically displayed in landscape orientation with controls to fast forwards/backwards and volume level adjustment. If you do not mind viewing your videos on a small screen then the image quality is more than acceptable.
Battery life when viewing videos should be in the region of 3 to 4 hours. For ebook reading the battery life should increase to 6 hours while listening to music could be as much as 30 hours with the backlight turned off. A full recharge of the battery will take 6 hours.
Helping protect the BookBox during transit is a fairly rigid case. This case features a strap with a magnetic clash to hold the unit in place and also helps lift the BookBox by a few centimetres making it easier to extract it from the case.
Due to an accident of birth (I was born too many years ago) I could hardly qualify myself as being in the targeted market sector for the BookBox, yet I was impressed with this product's functionality. The product is not perfect but it is worth considering especially if you need the multi-faceted feature set. I felt the control / navigation system could have been handled better and some features found in dedicated devices were missing. However, at its price point of £99, you get the means to read ebooks, watch videos, listen to music and enjoy your photos within a single device. Currently HMV are advertising this product at a price of £79.99. Following my experience with the BookBox, I look forward to seeing other products from View Quest.