A Sony eBook Reader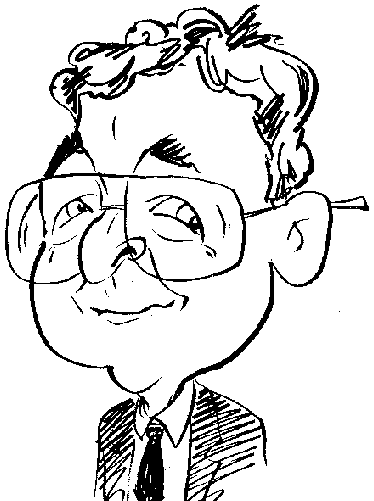 Whenever I travel on the London Underground, I regular see fellow passengers reading books and newspapers or listening to various music player devices. There is even an occasional iPad being used. However it is extremely rare to see anybody using one of the eBook readers that are currently available such as the topic of this next review.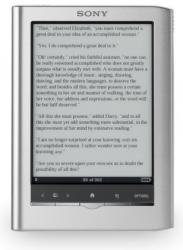 click image to enlarge
Sony has recently released two new eBook readers entitled the Touch Edition and the Pocket Edition with the latter being the subject of this review. Arriving in a book-sized box (presumably to help emphasize the connection between the device and the more traditional reading style), the Sony Reader Pocket Edition consists of the actual digital book reader, USB lead and a Quick Start Guide with all the various elements being manufactured in China. Unfortunately, as can sometimes happen with review kit, the Quick Start Guide was missing and so I have no idea how suitable it would be to helping the user set up the device.
Luckily this was not too great a handicap. You simple need to connect the device to a computer using the supplied USB lead and then follow any on-screen prompts to load the relevant software and charge up the unit's internal battery pack. You can then access the Internet in order to purchase and download books or access the various sites that are offering free digital books. I can recommend www.Gutenberg.org. While Sony does provide software to handle the transferring of content from your computer to the Reader, you might prefer, as I did, to use third-party software to carry out this process. I can recommend Calibre (www.calibre-ebooks.com) for this purpose.
Available in a choice of silver, pink or blue, this Pocket Edition certainly lives up to its name as it can slip into a pocket without causing an unsightly bulge or weighing you down too much. The unit's dimensions are 145 x 104 x 8.5mm (H x W x D) and it weighs 220g. Personally I would have been willing to accept slightly larger dimensions and weight if it meant than a case of some sort have formed part of the unit as standard but this is not the case (no pun intended).
The unit's 5-inch screen is both glare-free and has touch capability. The latter feature means you can swipe the screen in order to turn the page or double tap a word for a dictionary definition to appear at the bottom of the screen. A log is automatically kept of dictionary activity and you can recall this log from the main Options menu. While you could use your finger for these types of task, a stylus is supplied in a slot mounted on the right side of the Reader.
Turning on the Pocket Edition Reader is carried out by moving a slider switch located at the top left corner of the unit. A series of five buttons are arranged below the 5-inch screen and these provide access to various features and controls. The central button brings up the Home screen showing your current reading material plus sections for books, periodicals, collections and notes. The buttons on the left can be used to cycle through pages while those on the right bring up the choice of various type sizes and options including bookmarks, searching, notes, deleting books, switching between portrait (default) and landscape orientation and changing the screen mode with original, saturated, brighter and darker settings. No backlight facility is available.
When display text and other content on the screen with its 600 x 800 resolution, the Pocket Edition Reader uses E Ink. This technology was developed by MIT Media Labs. It has the decided advantage of being extremely parsimonal with regards to its power demands while delivering readable text to the user. Power is only required to refresh the screen view when a page is turned.
In the case of the Pocket Edition Reader, Sony claim that you should get 7500 pages and I have no reason to doubt this figure although my reading during the review period fell some way short of this number. You should be able to store around 300 books in the unit's internal memory. This should be ample for most users which is fortunate as there is no memory card option to increase storage capacity. There is support for EPUB, PDF, TEXT, RTF, Word and BBeB formats
Priced at £159.99, the Sony Pocket Edition Reader, despite its convenience, does seem rather expensive for what you actually get. Personally I have yet to be convinced by the appeal of this type of device and much prefer the traditional book experience.