A Rechargeable Mini Speaker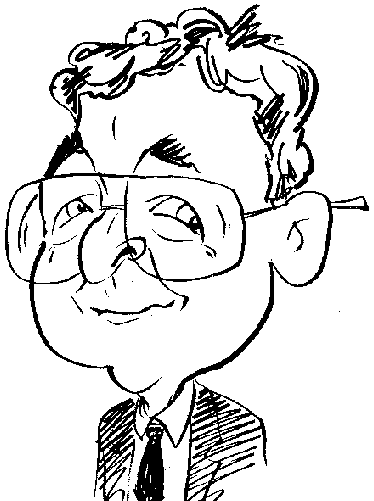 Review controls
Originally set up in 2003, Cygnett is an international company with its headquarters in Australia. The company has recently added the Cygnett Micro to its product portfolio.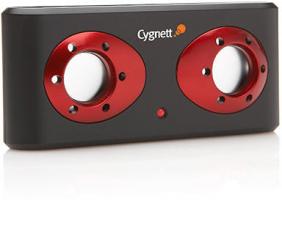 The Cygnett Micro is a rechargeable mini speaker unit for use with any device with a standard 3.5mm headset socket and not, as some might think, a new computer brand ("Micro" seems to be used less these days as a contraction of micro-computer). Described as allowing hours of ear bed-free music, this small unit can be connected to a range of devices including the iPhone / iPod family, MP3 players, PMPs or even your computer. You just need to link the Cygnett unit to the source device using the supplied lead with 3.5mm jack plugs at either end. I would suggest, as the lead measures just 26cm, that it would be more appropriate to use the Cygnett micro with your chosen portable music / media player or, at a pinch, a netbook / notebook.
The Cygnett micro is available in a choice of colour combinations although, in all cases, black is the dominant colour. You can opt for red, pink or silver as the second colour. Your choice will then form the colour for the egg-shaped speaker surrounds. The overall effect is quite effective.
This product consists of the speaker unit, USB lead and an audio linking cable. Measuring 47 x 105 x 23mm (H x W x D) and weighing 81g, the Cygnett Micro is eminently portable and it will fit into a pocket without causing too much of a bulge. A carry pouch would have been a useful addition to the package in order to keep the unit and leads together but Cygnett has opted not to include one with this product.
When recharging the Cygnett Micro you need to use the USB lead which connects to a socket at the rear of the speaker unit. You can either use your computer for recharging duty or the mains if you have access to the appropriate adaptor plug. Charging the battery from flat should take between 2 and 4 hours depending upon which method of recharging is being used – mains power is definitely quicker.
When attached to a power source, a front mounted LED glows green and this changes to red when the speaker unit is performing its designated task. An on/off switch is available to help conserve battery power which should give up to three hours of power. Cygnett recommends that you do not try and use the speaker when it is being recharged. I followed this advice, as I did not want to damage either my various music players or the speaker unit.
A clearly labelled Audio In socket it located on the right side of the Cygnett Micro, right next to the on/off switch. Initially I though I had detected a problem with the audio output which did seem very patching and a low volume level. However the problem was being caused because I had failed to fully insert the audio lead into the Audio In socket. This did require more pressure that I initially though would be necessary. Once fully inserted, the volume level increased and there was a more rounded audio output. Adjusting the volume level falls to the music player as the Cygnett Micro does not possess this facility.
The pair of 1-inch speakers can delivery 2W x 2 of stereo output. Considering the size of the speaker unit, the audio output was of a reasonable quality level. It would not satisfy a hi-fi enthusiast but then this is not a hi-fi device. It would be suitable for a single user or small groups of listeners but would be unlikely to provide the necessary volume for use in a medium sized room.
The product is expected to be available from Amazon and iWorld with a SRP of £19.99.