Solid State Storage from Kingston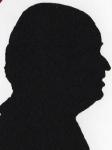 Review controls
Earlier this year I saw a demonstration of Solid State Storage demonstrated at an event currently I understand it is available in 64 and 128GB. I was sent a 64GB unit to review by Kingston, their price seems quite reasonable.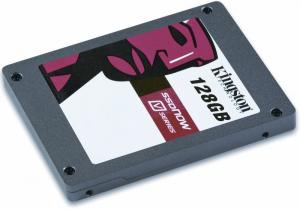 So what do you get. A 64GB module that fits into a SATA slot in a PC, a copy Acronis True Image software and an external USB case to insert your old SATA drive. Do not try to insert the SSD in the external case it will fit but it will not work. You cannot format the unit while it is a USB drive, full instructions are supplied in the box.
The box is called SSD Now with Accessory Kit. My kit was for a notebook but they also do a similar kit for desktop machines. In either case the drives you are replacing need to be SATA. As always to be safe (belt, braces and safety pin) do a backup first, you are after all delving into the innards of a PC.
The software provided on the CD along with a .PDF in fifteen languages that you should read first is Acronis True Image. This is probably the best current drive cloning software on the market that is available to the public.
With your notebook off you need to remove your hard drive and replace it with the SSD unit from the box. Next place your drive in the cabby provided by Kingston and connect the USB lead. Now you need to boot from the CD as you have read the manual the CD is already in the drive. The booting will of course be to the CD as the SSD hard drive is unformatted. You may well need to change the booting order in your BIOS to be able to let the CD-ROM boot.
The Acronis software then will make an exact copy of your hard drive (that is in the USB caddy) and format and make the SSD drive (in the notebook) a bootable drive. After this you can format your old drive (in the USB caddy) as storage.
The main benefit is that SSD drives are faster and until now have been a great deal more expensive, they are still more expensive but the gap is narrowing.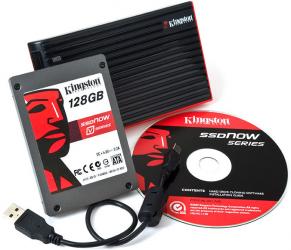 click image to enlarge
The only tool you are likely to need that is supplied is a smalls Phillips screwdriver. As always you should earth yourself by say touching a radiator or some other solid piece of metal before handling electrical parts from a PC.
I see no reason why this should not work on Windows 7 systems but as it came to me before this was released the manual only states Vista (SP1), XP (SP3) or Windows 2000 (SP4). The RAM requirement is 128MB and of course you need a CD-ROM drive.
If your new SSD drive is larger than the capacity of your installed hard drive no problem. If however your old hard drive is larger you must remove files to reduce the used space to less than the SSD unit. For the 64GB unit I was sent it is recommended that your hard drive should be no more than 54GB full. For the larger 128GB SSD no more than 109GB full. If you original drive was partitioned when you got it then even though your 'C' drive might be say 50GB and only 30GB used if your 'D' drive is also 50GB and 25GB used you are over the 54GB limit, another point to remember is that manufacturers often supply your operating system in a hidden restore partition and this can be somewhere between five and nine GB in size and this amount still counts. Most notebooks only come with a single hard drive so the amount of space used needs to be calculated.
I upgraded my notebook without problem but please read the manual first as anything to do with a PC is work to be done with care. There is no reason why your hard drive should be damaged when you remove it but certainly backup your data as this is always irreplaceable. Programs can be restored if you have the CD's.
Available from the first link below at £99.99
http://www.amazon.co.uk/gp/product/B002LYCZQK?ie=UTF8&tag=gadge0a-21&linkCode=as2&camp=1634