Recent Naim Releases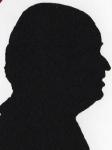 Review controls
It has been a long time since I have told you about some of the recent Naim offerings that come under the broad heading of Jazz. Jazz in itself is a word that means many things to many people, my preference is modern but not experimental.
Sampler 7 NaimCD130CW
If you have a general liking for Jazz then a Sampler is a good way – at a reduced price – to see exactly where your preferences lie.
Here there are ten tracks from ten different groups. To give you an example of the ten three or possibly four were in my comfort zone.
I will just mention the names on this sampler but beside each track it tells you the CD (and the number) each one comes from. Jeniferever (Swedish), Laurence Hobgood, Phantom Limb, Nathan Riki Thompson, Willian Fitzsimmons, Ted Sirota, Jump Ship, fred Simon, Nicolas Meier and Patrick Noland. Perfaps best of all for the novice is a paragraph by each track describing the style/type of music and a few words about where and how. A great way when you find a style you like to find others who play in a similar Genre.
Seize The Time by Ted Sirota's Rebel Souls NaimCD115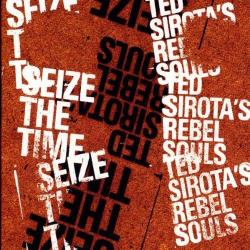 Certainly not my cup of tea. This quintet made up of Tenor, Alto, Guitar, Bass and Drums could well play music of my liking but all the twelve tracks were unknown to me as indeed were all but two of the composers.
However if your musical tastes lean towards the experimental then this could well be your thing. If I mention Charlie Mingus (who I have a couple of CD's by) as probably the most famous composer. I never really understood most of what he composed. Here I can say this goes for the whole CD; however I do not like Traditional Jazz either. So my likes are very definitely in 'centre field' this does not mean that others may not like everything on this CD by Ted Sirota.
When the Heart Dances by Laurence Hobgood NaimCD112
This I enjoyed, I suppose small groups are my favourite anyway. Here you have a duo Laurence Hobgood on Piano and the wonderful Charlie Haden on bass, on three of the eleven tracks they are augmented by an excellent male vocalist Kurt Elling.
Two of the tracks Sanctuary and Leatherwood are Laurence Hobgood playing solo piano on his own compositions, he also wrote When the Heart Dances. If I say that Charlie Haden co wrote Chickoree with Laurence and wrote First Song on his own. This leaves six other songs written by people like Hoagy Carmichael, Duke Ellington and Mitchell Parish.
First Song, Stairway to the Stars and Daydream are the tracks that Kurt Elling is featured on. I think the mix of original and more famous tunes is about right. When you first hear any music it is nice to know some of the tunes as you can then appreciate the interpretation and this in itself helps you understand the original tunes.
If you like a really slow version of Stairway to The Stars then the interpretation of this by all three musicans will have you in extasy.
A keyboard musician friend of mind always says when listening to other keyboard players playing known tunes 'it's not the notes they play it's the notes they don't play' think about it, and when you listen to an album like this it is so true.
All these three CD's are available from Naim or from a range of other sources. From Naim the Sampler is £4.99 and the other two are £10.99. Follow the links and you can listen to various tracks or even download if that is how you like your music.
http://www.naimlabel.com/recording-sampler-7.aspx
http://www.naimlabel.com/recording-seize-the-time.aspx
http://www.naimlabel.com/recording-when-the-heart-dances.aspx