An 8-inch Digital Picture Frame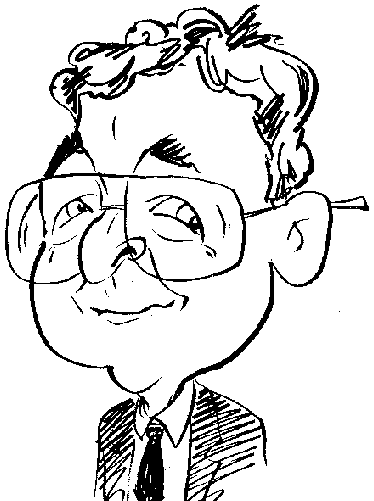 Review controls
When opting to display your digital images, you are almost spoilt for choice. Yet another digital picture frame demands by attention.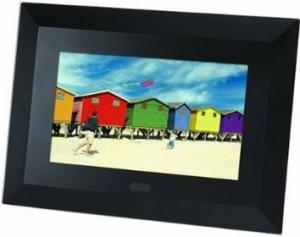 click image to enlarge
XSU-00850B is hardly the most memorable or descriptive title for a product. In fact it gives nothing away at all about the purpose of this particular piece of kit from Polaroid. To clear up the mystery, this is an 8-inch digital picture frame with Alarm Clock/Calendar functionality.
Unlike other digital picture frames I have looked in the past, this model comes with its own small screen wipe cloth, an item I have been calling for to be included with various products featuring screens and reflective coverings. A non-standard power lead set up that allows the same lead to be used with two or three-pin sockets is provided. This trick is achieved by an arrangement whereby the permanently attached two-pin plug can slot into a compartment in the three-pin plug. Also included in the box are a one-page Quickstart Guide that could confuse and enlighten the user in equal measures; a CD containing a User Manual in PDF format; USB lead; and a small remote control that does play a part in some of the set-up procedures.
The digital picture viewing area measures 8-inches diagonally. This screen is encased in a reflective black sculptured frame that increases the unit's size to 10.25" x 7.25". An adjustable stand allows the frame to be positioned either in landscape (my preference) or portrait orientation. There are a couple of slots for supported memory cards are available (including CF, SD, MMC, MS Pro, MS Duo, and MS Duo Pro). There are also connections for mini USB socket for connecting to a computer to download images into the 128MB of internal memory; inserting standard USB flash stick; plus mains power. These connections are found on the right side of the unit. Running across the top of the frame are various menu and navigation buttons plus a volume adjustment wheel for when MP3 tracks are being played. An on/off slider switch completes the available controls.
It was immediately obvious that, even with the minimum of handling, the cleaning cloth would often be called into play. Setting up the device was certainly a challenge with little help being available from the printed documentation. The PDF file was more helpful but often failed to distinguish between the controls on the frame and those available from the remote control which does require line-of-sight in order to work. I was often reduced to backtracking through menu levels to get at the feature I wanted.
As is usual, this digital picture frame gives you a choice of a single image or a screen-show display with or without an audio accompaniment plus four-level zoom capability and a 90-degree incremental rotate feature. As an alternative to viewing your photos (to my mind the whole reason for buying such an item), you can switch to viewing a monthly calendar with clock. In this mode you can set an alarm to be sounded at specific times but, once implemented, this does appear to lock you into the calendar mode.
Image quality was good without being exceptional. Of course it all depends on the images being displayed by the frame but there were odds occasions when I felt the colour was a little washed out. Transitional effects are impressive but the choice is not all that great. Background music can be selected to be played when viewing your photos. This 8-inch digital photo frame should be available for £79.99.