Internet Media Tablet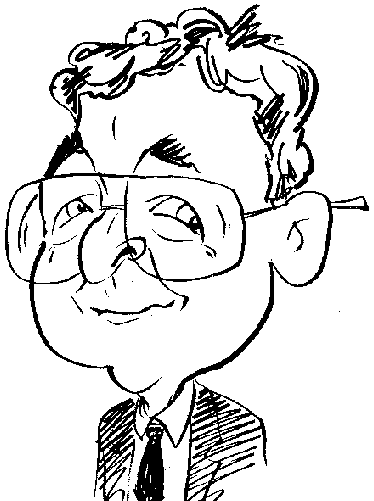 Sometime a degree of patience is required during the interval between seeing a new product and getting your hands on a review unit. With this next product that wait lasted six months before I was able to confirm or adjust my initial impressions.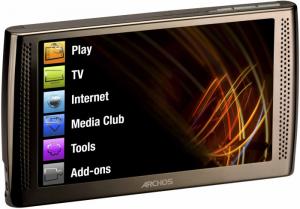 click image to enlarge
Classified as an Internet Media Tablet, the Archos 7 is the latest addition to the company's portfolio of PMP (Personal Media Player) type products. As its classification indicates, this product combines Internet access and media storage/playing facilities within a single device. The number "7" of the product's title specifies the diagonal dimension of its high resolution (800 x 480 pixel) touch screen.
Along with the PMP unit, this kit consists of a mains power lead with interchangeable two and three-pin plugs; stereo earbud-style headphones; USB cable for connecting the PMP to a computer; an Archos DVR Station adapter; screen cleaning cloth (hurray); and a small Getting Started Guide. A more comprehensive User Guide can be found pre-installed on the PMP.
Taking into consideration the black frame surrounding the screen, the Archos 7 measures 188 x 120 x 18mm (W x H x D). Weighing just over 650g, the Archos 7 has a sturdy feel to it, giving you the reassurance that it is not going to break at the slightest mishap. Speaker grills sit on either side of the screen while the left side holds sockets for mains power and headphone connection. Arranged alongside volume level buttons and power switch on the top of the device are LED lights for battery and recharging indicators. There is a pair of sockets, for connecting to a computer and/or one of the accessories available from Archos, positioned on the bottom of the unit. These optional accessories include a helmet camcorder, FM remote, battery dock and a DVR station.
A support bar, located on the back-plate, can be swivelled out so that the PMP can be stood at an angle on a flat surface when watching in hands-free mode. While on the subject of the unit's back-plate, this tended to suffer far more from finger smears that the screen. It was also noticeable that the left side of the back-plate felt warmer to the touch than the right side.
The opening menu of Archos 7 opens by default with its Home screen which divides its functionality into areas categorised as Play, TV, Internet, Media Club, Tools and Add-ons. As you select each category, either with your finger or whatever you decide to use as a stylus (Archos has made the decision not to include one as part of the kit) so a list of sub-categories will appear.
While most of these categories require a network or Wi-Fi connection for full functionality, Play contains video, music, photos and games that can be stored and access direct from the device. By attaching the PMP to a computer you can transfer files either using Windows Media Player or standard Windows protocols as if the Archos 7 was an external hard drive. In addition you can purchase items from the Archos Store. Included in the Archos Store stock list are three packs of games with each one containing four titles. The titles, which make use of Flash technology, are mainly puzzle, card and board games although there is a golf simulation game in one pack.
Through its ability to link to a network or its Wi-Fi connectivity, you can access the Web plus send and receive emails with a 3.5G connection. In some case, however, you will need to purchase optional add-ons. This is not an unusual situation with Archos products as the company argues that not everybody wants all the functionality and those that do will be prepared to pay for the extra features. For example the DVR Station add-on allows you to connect the Archos 7 to a television and access nearly 1000 Web TV channels, schedule and record TV plus watch videos on a television.
As a portable device, battery life is important. I was able to get 6 hours 40 minutes of continuous power for viewing movies. A full recharge using the mains took 2 hours 55 minutes.
I was certainly impressed with the range of functionality available with the Archos 7. Image quality was particularly good although brightness could be affected by a change of angle. Audio quality using the built-in speakers was reasonable and you could adjust settings as the audio was playing. Using a headset, either your preferred favourite or the earbuds supplied with the product, produced a more rounded sound.
This review has been conducted with the 160GB version of Archos 7 which has been priced at £359.99. There is also a 320GB version that has a price tag of £439.99.
http://www.archos.com/products/imt/archos_7/index.html?country=global〈=en