Sony Bravia 32inch TV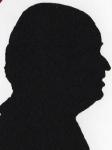 Review controls
Huge Plastacine rabbits, that's what I think of when I think of the latest Sony TV's they were used to promote the vivid colours that these are capable of. Of course they are great TV's but are they worth the premium the name brings.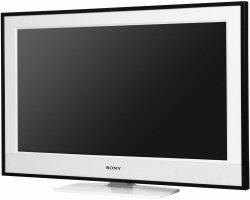 This is the KDL-32E4000 the instruction book lists seventeen models that all work the same way, maybe that says something that a whole range from 26 to 52 inch operate without difference. There is of course one that the screen will operate at a lower resolution for models less than 37 inches. I am told there are a couple of 32 inch around that work at 1080 but this is the first one I have reviewed. Part of my review was with the Sony Blu-ray player that review will be with you later this week and that really takes advantage of the 1080.
After unpacking it is just a case of attaching the stand and your aerial lead before plugging it in. Switch on and menu button on the remote. Both Analogue a Digital tuning are done at the same time taking around three minutes. It finds the five terrestrial channels and my video recorder on analogue and a total of 87 TV and Radio channels on Digital. Both of these figures are the norm for my area. It was nice that both tunings were done together often they need to be separate. Channels were automatically put in the expected order.
It is 82x56x12cm (with leads inserted) the 40x23cm (max) stand raises it 4cm from whatever you have stood it on. It is cream with black surround and back, the stand is cream. Lounge police might be up in arms but after a few days you really do not notice anything but the screen. The word Sony is illuminated towards the bottom of the surround when the unit is switched on; again you soon forget it is there.
I am pleased to say it can be switched off simply by pressing the rightmost button of seven just behind a small overhang at the top centre of the screen. Unlike some other recent TV's I have seen pressing this turns the unit on and not to standby. Everything else can be done from the remote control and this can put the TV in standby should you want it.
Most of the external connectors are grouped together towards the bottom back left of the TV but Composite, ear phones, HDMI3 and USB are on the left side towards the bottom. Once you have everything plugged in you only need to go near the TV to turn it on or off.
The 46 key remote control does everything else, I was particularly happy with Digital and Analogue buttons being side by side thus enabling you to quickly switch between a station on Digital and one on Analogue and back again with both being saved as last viewed even after switch off.
I was perfectly happy with using a PVR (via SCART) as well my video recorder with the five Analogue channels as well as the picture and sound quality on both Analogue and Digital. As seems the norm the sound level on digital was maybe four points (in 30) lower than on Analogue. In a lot of cases it is far greater than this. I also found that the picture looked natural in digital something that on a lot of early Freeview TV's it did not.
Perhaps the greatest complement I can pay it is that if I watched BBC1, BBC2, ITV or Channel 4 on either Analogue of Digital they looked the same and only the small sound loss on Digital told them apart. Channel 5 is a lousy Analogue signal round here so that is always something to watch on Digital. Another point some other units did not exchange the picture correctly giving large black bands on some of the other Digital channels they looked far better here.
You get a very nice TV Guide and you can set a program to come up automatically at a given time thus insuring you do not miss a favourite program. I found the 'Smart' mode worked well and saved continual mode switching to suit the various formats.
Everything can be accessed from the (XMB) XrossMediaBar including settings and use with external inputs or even viewing your Digital Photos on TV.
Doing my Internet searches found the Sony Bravia KDL-32E4000 at a best price of £781.60 including delivery. It's also available from John Lewis but for £999 but that does include a five year warranty :
http://www.amazon.co.uk/Sony-BRAVIA-KDL-32E4000-Television-Full/dp/B001BX0YH4

http://www.johnlewis.com/230500549/Product.aspx
Information from Sony on the following link :
http://www.sony.co.uk/product/t32-e-series/kdl-32e4000