Sound without mains power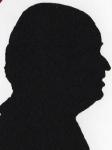 Review controls
Here two items the first a quality speaker that runs of three 'AAA' batteries and the second a headset that enables your phone to remain firmly in your pocket or bag and thus saves you from becoming a target for thieves.
Buy Now
Altec Lansing Orbit
£25.95 from Amazon
including shipping


Plantronics Explorer 220
£18.75 from Amazon


Altec Lansing Orbit
This is a single battery operated circular speaker for anything that has either a 3.5mm or 2.5mm output jack. It is described as a 360 degree speaker and that the battery life is stated to be 24 hours so is ideal for a small group to listen round.
While it is likely the 'group' would be young people, I found that in a normal room environment this speaker gave plenty of volume from an MP3 player. The main beauty for me is that if you are listening to something like a Podcast you can take it with you from room to room. The MP3 player runs on batteries and so does the Altec Lansing speaker.
Even with the three 'AAA' batteries inserted in the back of the speaker it weights only 140grams. It is circular at 8.5cm and is less than 4cm deep. There is a 20cm 3.5mm lead hard wired into the unit and is cleverly designed to fit as a single rotation round the circumference of the rear of the unit with an area cut into it for the plug end to fit flush.
Twist the back panel and you reveal the place to insert the three 'AAA' batteries. While my tests never got to 24 hours of use I did get better than 20 hours and find that quite acceptable, remember the capacity of 'AAA' has always been a lot less than 'AA' batteries.
To switch it one twist the face of the unit and this is one of my few criticisms of this rather nice speaker as you need to hold both sides of the speaker, no grip point is provided and if you tend to sweat then as you are gripping metal there is no grip. Surely a simple click or slider switch would have been better and easier to use.
Certainly in a silent room the sound output is sufficient for anyone in it to hear adequately. Of course it is mono but that did not stop me enjoying my taste in music, in hot weather I find any earbuds rather annoying, of course on public transport they are essential. However in your home or garden this small speaker is a great idea and best of all no mains power is needed.
Doing my Internet searches found the Altec Lansing Orbit speaker at a best price of £25.95 including delivery from the first link below.
Editors node: a new version of the orbit speaker has been released. You can read our review of this latest Orbit here.
http://www.amazon.co.uk/gp/product/B000YEKM0U?ie=UTF8&tag=gadge0a-21&linkCode=as2&camp=1634
http://www.alteclansing.co.uk/proddata.php?partno=E3512&desc1=Altec%20IM207%20Orbit
Plantronics Explorer 220
This is a Bluetooth headset that should work with almost any recent phone that has Bluetooth.
One factor that has often stopped people using a Bluetooth headset is that pairing with your phone has often been a nightmare and indeed in a public place left you likely to become a victim of crime. Should you have any problems there is even a 0800 phone number for assistance.
The total weight is 15grams; the unit is 5.5cm long and 2cm thick, the rubberised arm clips over either ear. Standby time between charges is stated at 200 hours and the total talk time is listed as six hours.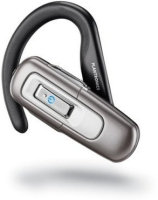 With so many items coming in those terrible plastic packages that need to be destroyed by heavy duty scissors to extract the contents I can say - nay shout - this comes in a standard box so all leads can be safely stored in it between charges so once you find the box everything should be in the same place. A clear plastic window still makes the product available on the dealer's shelves so please let's end these terrible and dangerous plastic death traps, also of course it never biodegrades.
Doing my Internet searches found the Plantronics Explorer 220 at a best price of £18.75 from the first link.
http://www.amazon.co.uk/gp/product/B000TZJ6N8?ie=UTF8&tag=gadge0a-21&linkCode=as2&camp=1634
http://www.plantronics.co.uk/europe_union/en_GB/products/cat1210094/cat5640053/prod5800003;jsessionid=EGQ2CAPOJ33UKCQBGNUSFFAKAEZWQIV0