Panther Sound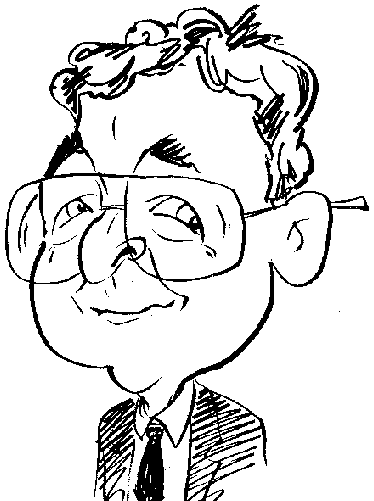 Up until recently I had not heard of the Sandberg Company. One of its first products to reach me is the Panther Sound System.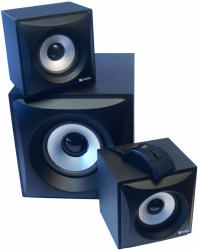 Hands up all those who remember the beeps and squeaks that were the audio output limitations of the games that were designed for the early computers. Early music renditions from computers were of a similar elementary level. Fortunately it didn't take too long for developers to come to the aid of our auditory senses as sound cards became a must have addition to those early systems. I can still recall that feeling of exultation as I installed a SoundBlaster Pro card and linked its output to a pair of speakers I had rescued from a discarded portable radio/cassette tape player.
While sufficient for that period of computer development, today's needs are more sophisticated. Our computers are increasingly being used to store music collections that form part of a home entertainment centre. Different times and different needs call for different solutions as audio capabilities have been enhanced to handle the demands of movies, music and games. As sound capabilities are built into modern systems, users can concentrate of matching a system speaker to their particular needs.
Aimed at those looking for a solution that keeps to a tight budget is the Panther Sound 2:1 system from Sandberg. As its title indicates, this system consists of two satellite speakers and a sub-woofer with built-in amplifier. Decked out in black, the various elements of this system are cuboid in shape. At the heart of the system is the sub-woofer which measures 165 x 217 x 165mm. This unit has a permanently attached power cable that has a two-pin rather than the standard three-pin plug used in the UK and an off/on switch plus a knob for adjusting the base level. The sub-woofer also houses the various sockets for attaching the other elements of this system.
The satellite speakers, each measuring 10 x 10 x 10cm, have their own permanently attached leads with a colour coded plug for linking to the similarly coloured sockets on the sub-woofer. Completing the kit is a Y-cabled remote volume control that joins the sub-woofer to the audio sources whether that is a computer, MP3 player or whatever. All the various leads measure 1.5 metres which should be enough for most eventualities when it comes to positioning the elements of the Panther Sound system.
Setting up the Panther Sound speaker system was reasonably straightforward apart from the presence of the two-pin plug for the power connection. The various adapters I had available with a little too large for making a firm connection. This resulted in the two-pin plug become disconnected at the slightest touch so breaking the power link. Once a secure connection was made, the 20W output of this system (sub-woofer 10W, satellites 5W each) was of a reasonable quality especially considering that this is a sub £20 product.
While unlikely to appeal to the HiFi enthusiast it is more than adequate for playing back MP3 tracks, watching a DVD on your computer or playing a game. The Panther Sound 2:1 is a budget offering that performs better than you might expect from its price point of £19.99. The product is supported by a five year warranty.
http://www.sandberg.it/product.aspx?id=125-14
Buy via Amazon for £19.32 including shipping :
http://www.amazon.co.uk/gp/product/B001136CY8