Samsung 32inch Digital and Analogue TV (LE32N73BD)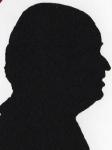 Review controls
Several people I know say Samsung is a good make so after a long while trying I have succeeded to get one to review and you know what they are not wrong.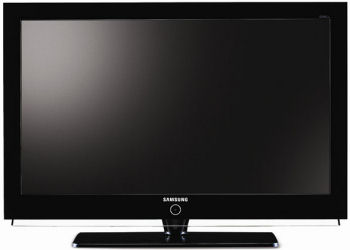 The outer screen dimensions are 81x51x10cm, there is a 4cm high base (but you can fit it on a wall) and the bases footprint is 24x47cm. The actual size of the wide angle screen is 70x40cm giving the diagonal 32inch measurement.
As with most recent TV's the routine is much the same, remove from box, fit the base, plug in aerial and any other boxes (Sky, Cable etc), plug into mains and switch on. It should then autotune if not go to menu and setup and select autotune. On some TV's that are both analogue and digital it can be a two stage tune but here it is only one. It's not that quick and to start with - first two or three minutes - it finds no channels but then it - in my case anyway - finds loads. That is basically it. Sit back and enjoy an excellent picture and good sound quality for a TV.
There is a 56 page manual but most of what it says is straightforward and while you might read it you will probably know what it says. The TV has four buttons on the right side and one on the front bottom edge. In all probability the latter is the only one you will use the on/off switch as everything else and a lot more is covered with the 55 key remote control.
Again the controls in most cases will be clear but here the manual could be better as certain functions are glossed over and in one case you are totally in the dark as to how to move back and forwards through multiple sub pages using fasttext. I found out only by trial and error. In fact the whole Teletext experience is not great the right hand button of three - four lines up - opens Teletext. To return to just a picture requires you to press the left button ten lines up.
I am sure we all have numerous remote controls around - however never the one we want - this can also be setup to handle other devices at the touch of a button such as DVD, Cable, VCR etc. This will however require close reading of the appropriate pages in the manual and entering the specified code. This however is unlikely to stop the remote disappearing down the side of the couch or chair.
I am reasonably close to the transmitter and as far as terrestrial TV goes I get good reception on both BBC channels, ITV and Channel 4. Channel 5 is poor but that is normal in this area. However it can be watched on cable or Freeview.
I get 64 TV channels on digital and 25 radio stations. Not all are watchable as a number are subscription offerings and various only broadcast a few hours a day.
My only minor gripe was with the remote control already mentioned and to actually turn off the TV (as opposed to standby) means either pulling the plug at the back or at the power socket. During my test of this TV I also had the Blu-ray player and that really shows any decent TV off to the best. As I stated in my review ladies may not like HD as any blemishes really show up.
The picture quality was clear, crisp, sharp and natural and I do not think there are any better words to describe it. Sound was also far better than you expect from a TV. Of course when playing Blu-ray discs it was stunning but that is down to the extra channels and quality put into the playing media. Should you have a 5.1 or similar sound system things will be even better.
The rear of the unit has two SCART, two HDMI as well as Component and PC connections, a total of 22 various sockets. This unit can of course support PIP (Picture In Picture)
Doing my Internet searches could not find the actual Samsung model I reviewed but the first link found one that looks the same and has the same specifications at £594.98 including delivery.
http://www.amazon.co.uk/gp/product/B000F4TC3C
http://www.samsung.com/uk/products/television/tftlcd/le40n73bdxxeu.asp