Nikon Coolpix S6200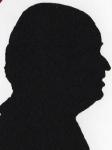 I had to find my long lost feminine side to review this and endured many a ribbing while reviewing it, mind you there were certain parts of London I avoided as a man of mature years with a very pink digital camera could cause problems.

click image to enlarge
Of course if you are female it will be more than acceptable not least for the fact that it is unlikely to be nicked by most men.
The Nikon Coolpix S6200 measures 9x5.5x2.5cm the last figure can increase by up to another 4cm when the lens is fully zoomed out to its 10x maximum.
This is a 16MP offering but you can of course take perfectly respectable images at far less than that figure. The possible modes are 16MP 4608x3456 (starred), 4608x3456, 12MP 4000x3000, 8MP 3264x2448, 5MP 2592x1944, 3MP 2048x1536, PC 1024x768, VGA 640x480 and 16:9 12MP 4608x2592. 5MP should be plenty for an A4 image.
There are three modes for movies, HD 1280x720, iFrame 960x540 and VGA 640x480.
Even in Auto mode scenes are available nineteen in all. In fact almost all settings are probably only two clicks away.
Going round the camera the right side has wrist strap anchor point and a door hiding the HDMI out. The left side is clear, the base has tripod screw and a door behind which the solid battery sits as well as any SD card you might use.
The face has the Nikkor 10x lens with the small – but effective – flash mounted a minimum of 2.5cm above and to the left.
The top has stereo microphones the on/off button and the shutter release with the wide angle/telephoto adjustment around it. This leaves the back which has a 5.5x4.5cm TFT screen and to its right five well labelled buttons as well as the ubiquitous five position joystick to complete the controls.
Their website shows it available in black, blue, red, silver and pink.
Night landscape mode together with no less than four technologies to avoid the effect of camera shake mean that even in low light a good image is possible, there are times when flash is not allowed or just not what the image wants.
Flash was good and not as overbearing as the TFT would have you believe, I took a number of flash images on my first outing with this and was not happy with what the TFT showed giving the impression that the flash had overpowered the image, viewing them at home proved that the camera can lie and they were perfectly acceptable.
While strong sunlight is not really available during the winter, when it is around it is always low in the sky and while you of course cannot shoot directly into the sun you can get some interesting effects by a small offset.
I do not think I have ever reviewed a bad Nikon camera, my own personal opinion is that any colour besides pink would be better, but at least I am able to understand a proportion of the population do like pink so there must be pink units, I would however prefer that they do not propel themselves towards me especially when I use a camera in certain areas of London where carrying such a camera could find a man being the object of unwanted attention.
The Nikon Coolpix S6200 is available from the first link below for £128.48 with free delivery.
http://www.amazon.co.uk/gp/product/B005IFX10I?ie=UTF8&tag=gadge0a-21&linkCode=as2&camp=1634
http://www.europe-nikon.com/en_GB/product/digital-cameras/coolpix/style/coolpix-s6200