Kodak Easy Share Z980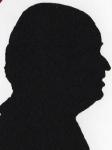 Review controls
Kodak sells a lot of cameras and I get asked why do I not review more of them? Well here is one I was recently sent that has amazing zoom capabilities and it looks like a quality unit around the size of a DSLR.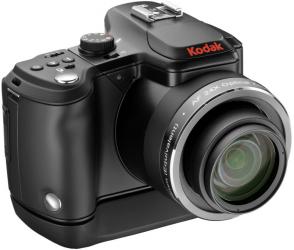 click image to enlarge
This is the Kodak Z980 camera and it measures 12x8.5x10.5cm, the last figure the width can vary substantially when in use as the zoom lens moves out between 2 and 6cm when the camera is switched on. It runs on four rechargeable 'AA' batteries and they and the charger are supplied. The weight with supplied neck strap attached is 540grams.
For a mid range camera the zoom is excellent at 24x but remember with up to 6cm of lens extension you will need a good firm base such as a wall or tripod to get decent images when anywhere close to full zoom extension.
The left side has neck strap anchor point, as does the right side but this also has a rubber door behind which are mini USB and A/C power. The base has the battery bay that also houses any SD card you might use. I found this needed a good amount of pressure to close and lock. The face has the zoom lens with the built in flash automatically opening as soon as you frame a subject. When you switch off you have to manually shut the flash. It is a minimum of 5cm behind the lens and 3cm above so light distribution with flash images is good.
The top has a shoe anchor to allow you to have an external flash, ten position wheel, on-off slider, still-video slider, three clearly marked buttons, shutter release and viewfinder focus setting. On the back is the viewfinder, the button to select viewfinder/TFT with the 5.8x4.5cm TFT display below. Most recent cameras I have looked at have the telephoto/wideangle adjustment surrounding the shutter here however it is a rocker on the back. On the right edge of the TFT are four clearly marked buttons and to the right of this the share button and the ubiquitous five position joystick that completes the controls.
I always wonder about reasonable cameras with 'AA' batteries, here you are in a halfway house with rechargeables but the door on mine was tough to close and I remain in the camp preferring solid batteries. It is nice to have a viewfinder as well as a TFT as taking images in strong sunlight is hard with only the TFT available.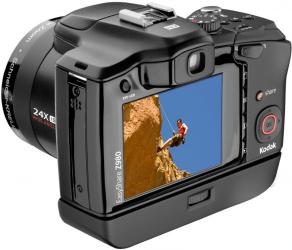 click image to enlarge
While – as with most recent cameras – this is a 16:9 (HD) camera unless you are planning to view images solely on screen then taking images in 4:3 mode make better images to print utilizing all the paper. 12MP 4000x3000 4:3, 10.7MP 4000x2264 3:2, 9MP 4000x2256 16:9, 6MP 2832x2128 4:3, 3.1MP 2048x1536 4:3, 2.2MP 1800x1200 3:2, 2.1MP 1920x1080 16:9 and 1.2MP 1280x960 4:3 and given there are various compression methods this gives lots of way to fill your card.
There are three capture sizes for video all at 30FPS 1280x720, 640x480 and 320x240. Assuming your SDHC card is large enough you can capture up to 29 minutes of video in the largest format and 80 minutes in either of the other two.
This is one of a very few cameras I have looked at that state the distance that the flash functions too, 3.5 metres in telephoto and 6.2 metres wide angle. I certainly took acceptable images at 4metres distance with no loss of depth of field. This in part is due to the distance the flash is away from the lens.
For anyone trying to go up from point and shoot this could be a stepping stone the 24x zoom is fine but remember you do need good anchoring so invest in a decent tripod, you will not get good images at anything like full zoom with the unit slung around your neck.
Doing my Internet searches found the Kodak EasyShare Z980 at a best price of £288.90 including free delivery from the first link below.
http://www.amazon.co.uk/gp/product/B001SN72TA?ie=UTF8&tag=gadge0a-21&linkCode=as2&camp=1634
Doing my Internet searches found the Kodak EasyShare Z980 available for $352.95 including free delivery from the first link below.
http://www.amazon.com/gp/product/B001OC7IXU?ie=UTF8&tag=gadge0a5-20&linkCode=as2&camp=1789
Doing my Internet searches found the Kodak EasyShare Z980 available for €306,90 including free delivery from the first link below.
http://www.amazon.fr/gp/product/B001SN72TA?ie=UTF8&tag=gadge04-21&linkCode=as2&camp=1642
http://www.kodak.com/eknec/PageQuerier.jhtml?pq-path=14290&pq-locale=en_GB