A HP AiO Device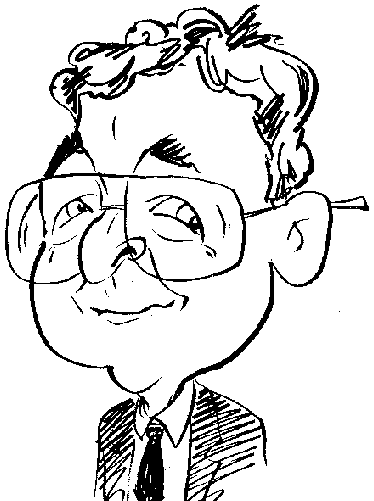 Review controls
It has been a while since I last had the opportunity to check out a HP printer. If memory serves me correct, this unit was a home photo printing model that I reported on in 2008. It was therefore quite a surprise when HP's PR agency rang me up out of the blue and asked if I would like to review the HP Deskjet 2540 product.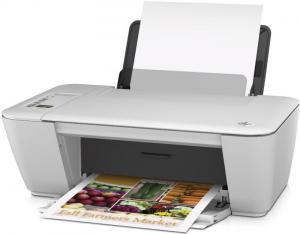 click image to enlarge
The HP Deskjet 2540 is a multifunction device that offers print, scan and copy facilities with the option of either USB or wireless connectivity. With dimensions at the base of 398 x 195mm (W x D), this unit expands through its height of 156.60mm to a top measuring 425.23 x 305.82mm. Decked out in non-reflection off-white, making a pleasant change from the usual diet of black (either of the matte or lacquered hue) models, this device has a fairly clean-cut look with rounded corners. While more suited to a small home/office environment, it could, at a pinch, look at home in a living room.
With regards to the paper path used by the printer element, HP has opted for a back-to-front delivery route. A black flap at the rear of the unit can be raised to act as a support for the 60-page capacity of this budget priced unit. With this flap raised you can adjust the paper width guides for the chosen paper size. A drop down flap at the front of the printer opens to reveal the paper output area plus gives access for when you need to add or replace the two ink cartridges (Black and Tri-colour). A flip-out flap is provided to stop printed documents being scattered all over the floor. Power and, if needed, USB connections are located at the rear of the unit.
Taking over most of the top area of this AiO product is the flatbed scanner unit. This scanner is capable of delivering 24-bit scans and can operate in conjunction with the printer as it acts in photocopy mode with a maximum of five copies in a print run. In this mode an A4 colour copy was delivered in 37 seconds using the default settings. The scanner can also transfer content to a computer via a TWAIN interface with support for JPEG, TIFF, PDF, BMP and PNG formats.
The top of the unit also houses the AiO's control panel. Running down the left side of this panel are touch-sensitive buttons for power, cancel, wireless, wireless direct, copy monochrome and copy colour. A 3.5cm monochrome LCD screen provides feedback regarding the number of copies, wireless signal strength and media error. There are also lights which glow to indicate when paper problems and low ink capacity are detected.
Along with the two ink cartridges, power lead, USB cable, this product comes with a CD containing various software. As well as the necessary drivers for the printer and scanner, this software includes HP SmartPrint, HP PhotoCreations for using photos in different ways, and help files. I found the installation of this software to be rather time consuming as various elements needed to be download prior to the actual setting up of the software.
The HP print driver offers a choice of print qualities as you select from Draft, Normal and Best for your basic documents. Using my standard 101-word document, initially in monochrome and then will colour added including a small image, produced the print speeds for the different modes in the table below. I was more than satisfied with the text quality produced by the three modes.
HP Deskjet 2540 Print Speeds

| Mode | Monochrome | Colour |
| --- | --- | --- |
| Draft | 26 | 16.5 |
| Normal | 16 | 9 |
| Best | 4.5 | 3 |
Even draft mode produced documents that would be acceptable for most tasks. To the naked eye, the main difference between the three modes, apart from the print speed, was a slight darkening of the text.
While the lack of any PictBridge or Flash Stick connection option might signify that this unit does not regard photo printing as being a prime part of its feature set, you could still use it for this purpose. Using the Quick Print option of the supplied HP PhotoCreations app, I printed a number of images on photographic paper. The Quick Print feature allows you to select images from various locations and produce prints in 10 x 15cm, 5 x 7 inches or A4 sizes. I could find no option for borderless prints and so had to make do with images with a white border. Print quality was reasonable for a budget printer and all sizes were produced in a minute or under.
As alluded to on more than one occasion, the HP Deskjet 2540 sits comfortably in the budget range of similar devices. HP is asking £35 for an All-in-One product that should suit a home user requiring a moderate printed output. Standard and high yield replacement cartridges are available. A standard black cartridge, rated at 190 pages, will cost £12 with the high yield version, increasing output to 480 pages, priced at £25. The standard tri-colour cartridge is priced at £15 for 165 pages while the high yield offering costs £25 and should give 330 pages.
http://h20386.www2.hp.com/UKStore/Merch/Product.aspx?id=A9U22B&opt=BHC&sel=PRN