A Portable Card Scanner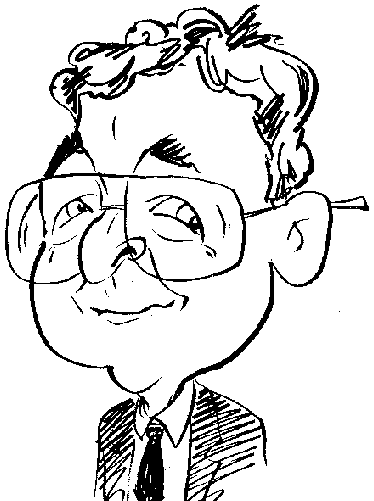 Even with Bluetooth allowing personal data to be transmitted over the airwaves between devices, business cards continue to be the main method used by many when supplying others with their personal details. The problem then exists of what to do with this information apart, of course, from forgetting about it and leaving the cards in your pocket thus increasing the risk that they could become mixed up with your own cards. Rather than take the time and effort to type in the information into a contact database yourself, you could let technology take the strain by using a dedicated business card scanner.

click image to enlarge
Recently arrived from that hotbed of Belgium scanning technology is the IRISCard Anywhere 5 product.  Released under the tag line of "You scan, it organises", this product consists of a portable, cordless card scanner and contact management software for either the Windows or Mac platform.  Also included in the box is a standard to mini USB lead, multi-language Quick Start Guide, calibration card, cleaning swab and various items of documentation that includes a discount voucher for a future IRIS purchase and a claim form for a free SD card.
The matte silver and black card scanner has dimensions of 157.4 x 43 x 54.5mm and weighs 230g which makes its reasonably portable although I would suggest not carrying it in a pocket.  An entry slit with adjustable width slider is located on the front of the unit while various connection options and the card output slit are arranged along the rear of the scanner.  There are sockets for both mini and standard USB connections plus a SD card slot.
While you can use this card scanner with its 512MB of flash memory away from a computer, you will need to install the supplied software to access and manage the personal data that has been garnered from the cards that have been scanned.  The first time you run this software, and you will be advised to do so in Administrator mode, you will be offered the opportunity for online registration and to check for any updates to the software.  You must agree to the former before being allowed to check for latter versions.  No updates were available for the review products when I checked.
The card scanner is not a TWAIN-based unit as you might expect.  Instead it is probably best regarded as a USB storage device with scan capabilities.  As a result there is no option for a link between the hardware and software enabling you to scan directly into the Cardiris software.  Instead you have to rely on a two-stage process to get the relevant data into the software.  First you will need to scan the card into the hardware and then you will need to load the resulting image into the software.
Initially a third stage will be required in order to extract the data from the scanned image.  Each card will need to be processed, or recognised to use the software's terminology, so that the data can be extracted.  It will then be laid out alongside the card image.  Fortunately there is an option that you can turn on whereby the recognition is carried out automatically when the image is loaded.  To assist the software during this recognition process, you need to select the country for each card from a drop down pick list.
Generally I found the recognition stage did a reasonable job and managed to extract relevant data for fields that included company, first & last names,  address and phone numbers when working with a mixture of portrait and landscape orientated cards.  However there were some cards that defeated the software's attempt to extract data.  When these problems occurred, it often appeared to have more to do with lay-out issues rather than those relating to colour.  I did come across one instance with two cards from the same company when Cardiris was able to identify the name of the individual on one card but not the other for no apparent reason.
One of the settings available, but not turned on by default, is for "Recognise back after front side".  The actual wording of the feature gives the clue that this scanner does not support double sided scanning.  You will need to insert the card twice to get both sides scanned.  Then you will manually need to link the two sides of the card in the database which can displays the cards and data in either album or card view.
As mentioned earlier, this card scanner comes with 512MB of flash memory.  As a single sided card scan is around 205K on average with 300dpi resolution, the supplied memory should be more than adequate for many eventualities.  However if you do feel that more memory is required, then you have the option of inserting an SD card or USB flash stick to boost storage capacity.
Cardiris allows you to export its data using a variety of formats.  Among the supported applications are Microsoft Excel, Microsoft Outlook, Palm Desktop and Google Contacts.  You can also use generic formats such as .CSV and .VCF.
Overall I was more impressed with the hardware element than the software.  The scanner was easy to work and would probably hold more business cards than I could collect in a year.  The Cardiris software was find but was lacking in ease of use.  Currently being priced at £85 on Amazon.co.uk, this product requires a Pentium processor with 512MB of RAM and 300MB of hard disk space running Windows XP and later or PowerPC G3 or Intel processor with 160MB of hard disk space running Mac OS X 10.4 and later.
http://www.irislink.com/c2-2210-189/IRIScan-Anywhere-3--Cordless-scanner.aspx