Brother HL-2135W Laser Printer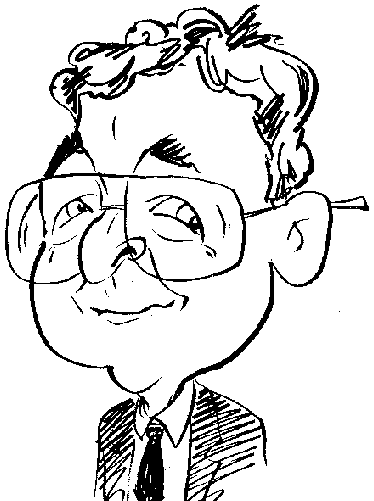 Review controls
Giving my tried and trusted mono laser printer a rest, it was time to check out a new addition to the Brother mono laser printer family.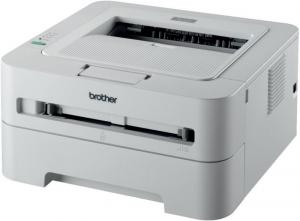 click image to enlarge
Aimed at the home office user, Brother has launched its HL-2135W model. This is a mono laser printer offering USB and wireless connectivity with a price point that comes in at under £100. According to Brother this printer delivers a print speed of 20ppm with the first page arriving in less than ten seconds but more on this a little later.
With its box shape, rounded corners and computer grey colouring, the HL-2135W is not out to make any fashion statement but merely to provide basic mono printing functionality. The unit's dimension of 368 x 360 x 183mm (W x D x H) and weight of 6.7kg give it a fairly substantial appearance without being too over-bearing. Mains and USB connections are tucked away out of sight at the rear of the box. Also located near the rear on the right hand side is the printer's on/off switch so it might be advisable not to place that side too near a wall and obstruct your access.
Paper input is from the front of the unit with the choice of using the main paper tray, with a capacity of 250 sheets, or a manual paper slot for when a different size of paper or envelope is required. The main paper tray does not provide any visual clue as to when paper is running low. Paper is ejected into a sunken bay on top of the printer. Running alongside the left of the paper output is a column of four LEDs for Toner, Drum, Error and Ready plus a green Go button which is mainly used to produce a test sheet or activate the unit's wireless feature.
The printer arrives with a 700 sheet starter toner cartridge already in situ. However before using the printer you do need to carry out a couple of housekeeping tasks. After lowering a panel at the front of the printer, you will need to remove a high-tech protective device (actually it is an elastic rubber band) and a paper strip in order to free up the drum unit and toner cartridge which need to be removed. After giving it a gentle shake from side to side to ensure the toner is evenly distributed, you can replace it and close the front cover.
After running off a test print, you can add the printer to your set up by installing the supplied software. Having carried out numerous printer installations from various companies, I was quite surprised to note that on this occasion there were specific drivers for America or the UK rather than a single driver covering both areas. Options are available to include a Status Monitor utility and Network Connection Repair Tool as part of the installation.
At the appropriate point during the installation you will need to select whether to opt for a local USB connection or a network wireless set up. Generally the set up process is straightforward especially if you accept the recommended option of using a temporary USB connection to assist while a wireless connection is established. Once the wireless connection has been made, you can then remove the USB lead. More user interaction is called for if you decide not to make use of a USB lead when making the wireless connection.
The Brother Print driver, at least in the case of the UK version, offers you a choice of three print qualities defined by their resolution rather than being identified by names such as Fast, Normal and Best. I ran tests on each of the three resolutions of 300, 600 and 1200dpi using a 557-word text document In each case the print speed showed a 10% drop from that claimed by Brother. However the appearance of the first page in each case matched the Brother figure of 10 seconds. With the naked eye I was unable to discern any noticeable different between the print quality delivered by the three resolutions. Printing graphics produced reasonable quality but not as good as the unit's text printing. While not exactly silent, this Brother HL-2135W is unlikely to cause a disturbance while producing documents.
As stated, this mono laser comes with a starter toner cartridge giving you 700 pages. A replacement cartridge, with a 1000-sheet capacity, is available for £39.59. A replacement drum, rated at 12,000, will cost £85.19. Brother has launched this printer with a price tag of £90 but a quick check on the Internet reveals that, at the time of writing this review, units were on sale at £81.24.
http://www.brothersupplies.co.uk/g3.cfm/s_page/260400/s_level/36180