Acer W4 Windows Tablet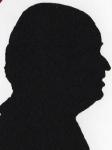 I have reviewed quite a lot of Android Tablets this looks similar but is a Windows Tablet. This means that all your Windows programs will be able to run. It has an SSD and will accept OTG or USB sticks up to 64GB as well.

click image to enlarge
The supplied short micro USB to USB lead enables standard USB sticks to be read. It also accepts up to 64GB OTG natively without the lead and you also have a micro SD slot so plenty of storage available apart from the supplied 58GB SSD unit. Around 6GB of this is taken by a recovery partition and once the unit has Office and other offers installed you have around 35GB free.
Yes I just mentioned Microsoft Office you get 12 months Microsoft Office for up to six people.
When first started things seem very small, yes you have touch but you do not have zoom. A sheet is included with four steps to carry out after these are done things are a little better and these include zooming 125% for text, just readable for my old eyes.
I tried things in Landscape mode and while this seemed better I soon reverted to Portrait.
The one thing I miss with Android are certain programs like my database of CD's that I wish I could use while out and about. So after a couple of days of use I transferred the files required to run my program under Windows to a USB stick and installed and now when I trawl second hand shops I no longer buy CDs I already have.
The on/off button is on the top, volume up/down rocker on the right side, next is the micro HDMI connector (not supplied) then the micro SD slot. The base has twin speakers, a 3.5mm socket for earbuds or headphones and micro USB socket. The left side is clear. The back has a camera mounted at the top or the left side.
The only other control is a Windows button in the centre of the area below the screen this swaps between the Desktop and Apps screens.
The viewable screen is 8.1inches using the diagonal method of screen measurement. The actual screen display is 800x1280. Bootup takes around 15seconds and shutdown around 3seconds.
The unit is 32x13x1cm with the screen being 17x10.8cm. The display is bright, battery life is acceptable but for my stubby fingers even with the 125% some menu items are hard to get with a double click first time.
By default the tray bar appears at the top this appears strange to anyone used to it being at the bottom of the screen, but with this small interface it seems correct.
Acer provides several Apps and while these seem to duplicate some Windows functions they work OK. The main goodie is of course the 12 month subscription to Microsoft Office.
So if you have thin fingers then this 8inch unit could solve the dilemma of how to work when away from the office with Windows.
For me however an Android screen of the same size seems more useable if this was say a 10inch screen then it could work but of course that would cost more and probably would not fit in the hand.
The Acer W4 Windows Tablet is available from the first link below for £209.95 with free delivery.
http://www.amazon.co.uk/gp/product/B00H4ZV4YK?ie=UTF8&tag=gadge0a-21&linkCode=as2&camp=1634