A Wireless Multi-function Device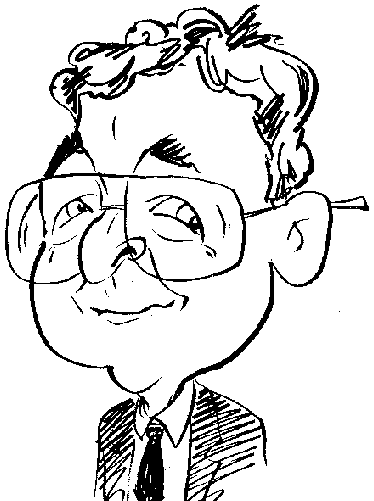 Review controls
Lexmark has added wireless connectivity to the normal print, scan and copy aspects of a multi-function device.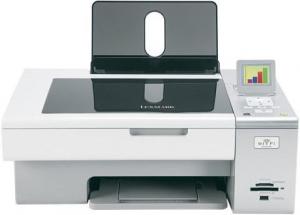 click image to enlarge
The Lexmark X4875 is a box-shaped multi-function device that describes itself as a Wireless 3-in-1 unit. Combining various shades of grey with a reflective cream topping, the X4875's measurement are 178 x 454 x 351mm (H x W x D) and the unit weighs in at 7.1kg.
As is the standard arrangement, the flatbed scanner unit is mounted on top of the printer. Paper is loaded at the rear, with the paper slot capable of holding up to 100 sheets, and ejected from the front of the unit. Mounted on the front of the box are slots for supported memory cards (SD, MMC, xD, MS and CF) and PictBridge connectivity. An adjustable LCD screen and various controls are located on the top of the unit.
The X4875 uses two cartridges, one each for black and tri-colour. These are easily inserted into the appropriate docking carriers tucked away in the innards of the box. Before connecting the X4875 to your computer, you should first install the supplied software. CDs are supplied for both Windows and Mac platforms. As well as the appropriate drivers, the bundled software includes Lexmark's Productivity Suite and Solution Centre plus FineReader Sprint 6 application for carrying out OCR (Optical Character Recognition) tasks.
This printer can use either Wireless or USB connectivity to link to your computer. Once the X4875 is recognised by the computer, you can either instigate operations by using the various buttons on the unit or via software applications on the computer. As mentioned earlier Lexmark has included its own Productivity Suite for carrying out various printing and editing tasks although there is nothing to stop you using any third-party applications should you prefer. Using a combination of the pop-up 2.5-inch LCD screen and the simple arrangement of control buttons on the X4875, you can set items such as paper size, image quality, the number of copies, carry out basic editing plus deal with photocopying tasks.
One nice feature of this particular model is that the LCD screen will display a small thumbnail preview of any document due to be scanned. The image displayed is good enough for making minor adjustments to the positioning of the document on the scanner bed. This 48-bit scanner is capable of producing a resolution of 600 x 1200 dpi.
Lexmark has rated the X4875 at 30ppm for monochrome. Using my standard 102-word document I was able to duplicate this figure when printing in draft mode which was of a very reasonable print quality. While you may not want to use this draft mode for really important business or personal documents, it is more than adequate for general type documents.
Switching to a full A4 colour image print took 49 seconds using normal mode on standard copy paper. The same image took 3 minutes 3 seconds for photo mode on glossy photographic paper. A full A4 colour photocopy took 13 seconds to produce a slightly faint image in draft mode. Better results were achieved in normal mode but then 67 seconds were required to produce the photocopy.
The X4875 would be equally at home in a home/office or small business environment. Print quality, apart from the disappointing draft mode when making copies, is more than acceptable while print speed should be OK for most tasks. Although the Lexmark X4875 bears a price tag of £149.99, you should be able to find one priced lower than this. Replacement cartridges cost £18.54 for colour and £15.46 for black. Lexmark also have a bundled package of both cartridges at £30.60.
http://www.lexmark.co.uk/lexmark/product/home/674/0,6970,252735_653293766_1193445026_en,00.html?tabId=1