Kodak ESP 3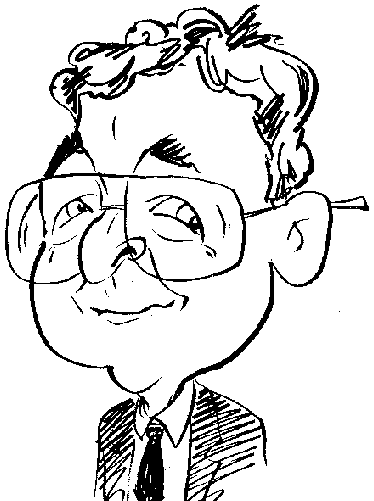 Over the past few years I have had the opportunity to look at a number of multi-function or all –in-one printers from various manufacturers. However this is the first time that the product comes with the Kodak brand.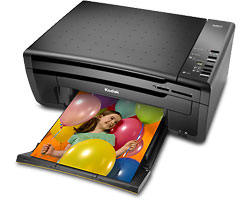 The Kodak ESP 3 is an all-in-one printer that immediately catches the eye due to its clean-cut appearance. Box shaped with curved edges, and measuring 422 x 298 x 173mm, the combination of matt and reflective black, with a patterned top, certainly gives a stylish look to this piece of kit.
As is standard with all-in-one devices, the ESP 3 brings together a printer with a scanner and includes photocopying capabilities. The 1,200 dpi scanner, sitting alongside a reflective panel holding the various controls, is positioned on top of the printer component. Paper input, with a capacity of 150 sheets, and output is at the front next to memory card slots for CF, MS, xD and SD formats plus a USB slots for attaching a flash stick. Located at the rear of the unit are the sockets for power and USB link to a computer which could be running Windows or Mac OS.
The ESP 3 control panel has buttons for on/off, cancel, scan, quantity, copy/resume and switching between monochrome or colour and 100% or fit to paper. When appropriate, green lights indicate the chosen setting for a particular function. The quantity setting is shown as a number between 1 and 9. Regrettably there is no LCD screen enabling you to view images stored on memory cards or a flash stick without the use of a computer.
Setting up this all-in-one is fairly straightforward. By raising the scanner unit, you gain access to the innards of the device and will need to insert the supplied print head component. The print head is made up of two compartments for holding the black and colour cartridges which need to be added next. Following a fairly lengthy automated maintenance process, calibration will take place and a sample sheet will be printed.
The next stage involves installing the provided software. Versions for Windows and Mac are supplied. At the appropriate time you will be advised when to attach the ESP 3 to your computer via a USB connection (lead not supplied). The Kodak software is made up of a suite of modules access from a Home Centre front end and an online tutorial feature. The Home Centre features modules to scan, copy and print pictures; configure settings for the printer and scanner; view various suggestions on possible uses for your new device; and order supplies.
When printing text, the Kodak print driver allows you to choose between draft, normal or best print mode. There are options for normal, multi-page, poster or booklet printing with or without watermarks. Kodak suggests that you should be able to get up to 30-page a minute when printing in black. In fact I was able to get 31 pages with my standard test document of 101 words. However this was in draft mode which is maybe not what you might want to use for corresponding with others. Switching to normal mode saw a substantial drop in speed down to 10 pages per minutes. The print quality was better but perhaps not as much as I would have expected considering the drop in print speed. A further drop in speed was noted with best mode with just 6.5 pages per minute with a slight improvement in print quality.
The Kodak software has some editing features built-in that can be used to enhance images before sending them to the printer. You can apply sharpening, colour restoration, red eye removal, facial retouch and crop images. Carrying out a series of tests using Kodak Instant Dry paper resulted in A4 borderless images taking 128 seconds while a 10 x 15cm images was produced in 40 seconds. Image quality was acceptable for an all-in-one device. Scanning and printing A4 colour images took 39 seconds.
One rather annoying feature manifested itself whenever using A4 paper. In every case the paper was ejected on to the floor as there did not appear to be a method of holding the printed sheets in the paper output. There was also one occasion when the printer claimed that the wrong size paper had been inserted for printing an A4 image - this was not the case and pressing the resume button cleared the problem.
These two problems apart, the Kodak ESP 3 is a stylish piece of kit that performs well during the testing period. You do have to take into consideration that as it used a single colour cartridge you might find yourself replacing it more often if you are a particularly heavy user of a certain colour. Kodak has currently priced this model at £59.99. Replacement cartridges cost £9.99 for colour and £6.99 for black. There is also a bundle of both cartridges priced at £15.99.
http://www.kodak.com/eknec/PageQuerier.jhtml?pq-path=12695&pq-locale=en_GB