Epson Stylus D88 Plus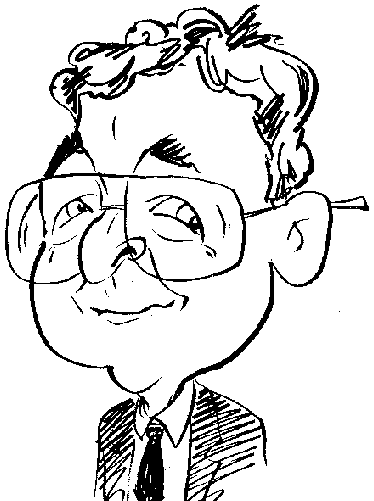 Review controls
With several types of paper and a stopwatch in hand, a new printer is put to the test.
Buy Now
Epson Stylus D88
only £59 from Amazon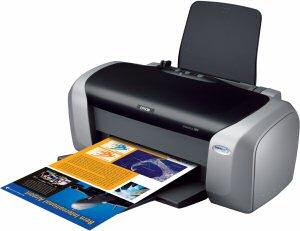 One of the names that immediately springs to mind with regards to printers is that of Epson. Tucked away in a corner somewhere I still have my original Epson LQ800 model that was popular many years ago before inkjets and lasers took over the market but that is another matter. So forgive my brief bout of nostalgia and lets get on with today's topic which is the Epson Stylus D88 Plus printer.
Adopting the popular bread bin format and decked out in matt silver and black translucent plastic accoutrements, this inkjet model owes more to functionality than to innovative design concepts. The printer's dimensions are 430 x 242 x 191.2 (W x D x H) and its weights of 4.2Kg makes it easy to transport from one location to another.
Setting up the printer is relatively straightforward with a choice of parallel or USB (a disappointing 1.1 rather than 2.0 standard) connectivity. It uses four cartridges, yellow, cyan, magenta and black) which are easy to insert once you realise that the top of the cartridge container lifts up to reveal which slot is used by each of the cartridges. As part of the initial set up you will need to activate an Ink Charging operation which involves pressing a button. Be aware that there is a distinct pause before the operation starts. Around 80 seconds are taken up by the charging process.
Installing the supplied software is, perhaps, not quite as straightforward as setting up the printer. A degree of user interaction is required and the whole process can be time consuming. You are given a choice of Easy or Custom install with little to choose between the two as far as I could tell. The printer does need to be switched off during the initial part of the installation of the driver (support for Windows 95 onwards; Epson recommends Mac users should download the software rather than use that on the CD-ROM). You will be advised when to switch on and connect the printer.
My first attempt at this process resulted in a refusal to recognise the printer but a quick click on the retry button solved this problem. As well as the driver, user guide in PDF format and Easy Print module, Epson bundles its own Web To-Page, Easy Photo Paint and Creative Suite software plus Arcsoft's PhotoImpression software for Windows 98 and later. You do have the opportunity to decide whether these items are installed or not.
While hardly silent, the Epson Stylus D88 Plus is far from the noisiest printer I have encounter and should not be a disturbance when in use. According to Epson, this printer has been rated at 23ppm monochrome and 14ppm colour with a 10 x 15 photo taking approximately 92 seconds. My tests revealed a different set of figures.
Printing a 102 word document in draft mode achieved the highly respectable figure of 25ppm. However the print was only really suitable for internal use. Selecting the default text mode saw the figure plummeted down to 11ppm. Introducing colour to the text produced a further drop to 6ppm while printing a small colour image (768 x 510 pixels) resulted in 4ppm. A full A4 size image, on plain paper, took 129 seconds and, finally, a 10 x 15cm photo, on high quality paper, required 167 seconds. Apart from the draft text test, the quality of text and images was perfectly acceptable for most purposes.
This printer has a single paper input source capable of handling 100 sheets of most popular paper sizes. This should be adequate for most home users who do not require heavy duty printing. Replacement cartridges should be available for around £7 each and the printer itself has been priced at £59.
http://www.epson.co.uk/products/inkjet_printers/Stylus_D88p.htm