Abbyy's effective OCR

ABBYY FineReader 12 Professional is an extremely accurate and versatile optical character recognition (OCR) package. It is easy to use for run-of-the-mill jobs with good, clean text but can also deal with less than perfect text as well as complex documents which include tables and images.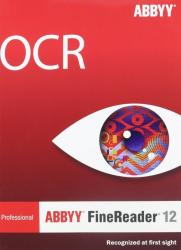 click image to enlarge
It analyses the input document and then recognises its content to produce text files in a range of commonly used formats. These include Microsoft Word, Excel and PowerPoint as well as searchable PDF and PDF/A (archive able) formats or other options such as HTML or EPUB. The source can be from a normal computer file, a scanner or digital photos of documents.
Having completed a scan or read in a file FineReader analyses the page layout and then carries out the recognition process. (With spreadsheets I sometimes found that it was beneficial to get the program to re-analyse a page.) It displays both the recognition zones and the recognised text in the two main windows: Image and Text. In the latter, any suspect characters are highlighted and can be dealt with by using the manual "verify". One can also take the opportunity of editing the text as in a normal Office application. A third window, the Zoom window, across the bottom of the screen shows a magnified view of a slice of the image window. In addition, a page window can be opened to show thumbnails of multi-page documents.
There is a choice of Fast or Thorough Reading modes. The former is recommended for normal good quality text even though I found that it was necessary to use the slower mode, Thorough Reading, to get reasonable results with newsprint. In addition, for complex documents or photos of documents it is generally more reliable to use the latter.
Overall, I found that FineReader was easy to use and generally accurate enough so that it was not necessary to spend much time verifying the results prior to the results being saved in one of the variety of formats or copied to clipboard.
FineReader comes into its own when using a large monitor as one can have a good view of the image and text windows. In addition, if one wants to OCR selected areas of documents one really needs a reasonable sized monitor to be able to work speedily.
It works with versions of Windows from Vista through to 10 (as well as the XP which is no longer supported by Microsoft). According to Abbyy a 1GHz processor or faster is adequate plus 1024 MB RAM with an additional 512 MB being required for each additional processor in a multi-processor system although, as usual, added computer power will provide more satisfactory results.
FineReader speedily produces accurate result so that, although many people may consider that OCR is too specialist an application for general use, it can often be justified if we need to input a reasonable (but not necessarily large) amount of text into a computer – and have a scanner available. Available on Amazon as a download for £99 it could well be a worthwhile buy to save both time and stress.