Taking the Director's Chair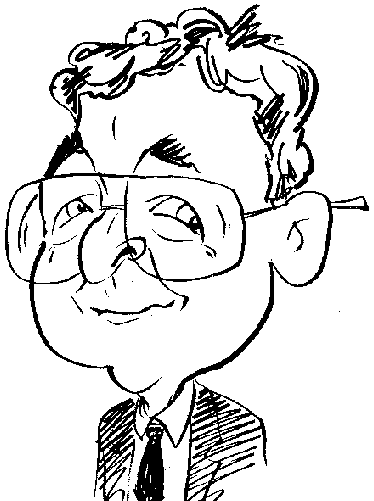 With four main components and plenty of free add-ons, this next title will certainly take over a sizeable chunk of your hard disk.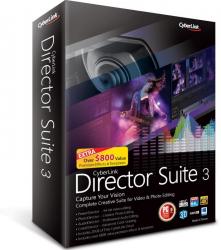 click image to enlarge
What do you call a combination of PowerDirector 13, ColorDirector 3, AudioDirector 5 and PhotoDirector 6 plus shed loads of graphical add-ons? There is a clue in the constant element making up the various titles. The answer is Director Suite 3 from CyberLink. This product arrives with the claim of being the most complete video and Photo editing solution for creative experts and maybe those of us who are not quite as skilful.
As you would expect from the components of this suite, the actual installation is not the quickest I have encountered while hard disk demands of the product could cause some to wince as approximately 10GB of storage space is eaten up by this software before you even begin to produce your movie classics. CyberLink does offer users 20GB of Cloud storage. This is free for the first twelve months and then requires a subscription of $9.99 per annum.
When you take the Director's chair in PowerDirector 13, you are offered the choice of three options. You can select to work with a full featured editor or an easy editor. The latter has a more guided approach to its method of working as a wizard leads you through aspects designated as Source, Style, Adjustment, Preview and Production. You also have the option of selecting the Slideshow Creator.
As well as the 64-bit support, introduced with the previous version of the product, PowerDirector 13 provides a comprehensive range of tools when working on your projects. Some of these tools make their debut in version 13 while other tools have been enhanced to improve your raw material and work flow such as importing content and support for a wider range of cameras plus over 500 effects, transitions, templates and other items making up this version 13.
New to this version of PowerDirector is the Transition Designer which, as its title indicates, allows you to product transitions using key frame control with image cropping and editable border colour features. There is also a Title Designer that can make use of 120 video effects to produce animated titles that should grab the attention of your audience. You can now work with up to 100 tracks when trying to manage all those multiple camera clips through timeline audio support.
CyberLink's Tru Theatre Stabiliser tool has been enhanced to remove the jerkiness that can adversely affect home videos. Working alongside the Tru Theatre Stabiliser is Content-Aware Editing whereby a power algorithm can analyse footage and help fix problems. Menu design has also been enhanced allowing for a customisable structure and an auto arrangement of layouts for multi-chapter thumbnails and user-selected background images. Support has been added for H.265 HEVC, XAV5 and ALAC audio plus the ability (with the appropriate hardware) to burn Blu-ray discs with full HD 50p/60p video profiles.
As its title implies, PhotoDirector 6 provides the photo management and editing capabilities of this suite. You can create custom albums with the content rated and labelled. Tools are available to make various adjustments to images whether working with a single or group of images. Images can be used to create an Ultra HD slideshow in MPEG 4, H.264 or WMV formats.
This latest version of PhotoDirector features more tools designed for adjustment and editing. You can select specific areas of an image with the Radial filter to create a vignetting effect while skin tones can be touched up with the appropriately named Skin Tune tool. A FaceSwap tool lets you incorporate multiple photos so that everybody featured is seen at their best. CyberLink has added RAW support for 54 new cameras with 36 new lens profiles. There is also a claimed 20% faster photo export process.
Now up to version 3, ColorDirector provides the means to give you control of the colour displayed in videos through colour correction and adjustment tools. Included in the new features are faster editing performance and timeline markers for precise colour creating with support for additional colour look-up table file formats. You can output video clips in H.265 and .MKV formats.
AudioDirector 5 provides tools for producing the audio to enhance your video creations. A Voice Transformer option allows you to change the pitch of the voice delivering the narration accompanying the video. Other tools allow you to clean up the audio using various noise profile presets. Files can be imported and exported in H.265, ALAC and FLAC formats.
Using PowerDirector as the central platform, you can launch the other modules from within this software for any additional work before returning it to PowerDirector for rendering and production. With its powerful features, the Director Suite 3 is more suited to the experience user. Currently this product is available either in subscription mode, priced at £79.99 for 12 months or £39.99 for three months, or with a perpetual license costing £299.99. System requirements call for a 3.0 GHz processor with 6GB of RAM and 10GB of hard disk space when all the various extras are added.
http://www.cyberlink.com/products/director-suite/features_en_GB.html