Serif PhotoPlus X7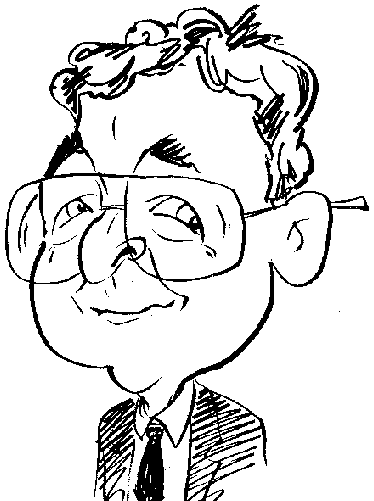 Review controls
As regular as clockwork, new versions of its software arrive from Serif. The latest such offering targets image management and editing.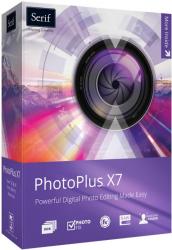 click image to enlarge
Now up to version X7, PhotoPlus is the latest edition of Serif's photo editing and management software. As is the usual policy with the product line-up from Serif, you will need to enter the relevant serial number as part of the software's installation procedure. You can also make decisions as to the location for the software and any file associations that are tied to the product before settling down to make use of PhotoPlus X7.
Following the pattern established by other Serif products, the opening overlaid view of the software gives you a choice of actions that include access to a quick start video and other web based training features. Unfortunately, as I was working from a pre-released version of this Serif software, the necessary links to these videos has yet to be implemented. However I have no reason to think that these video features will not be of the same high standard as those available with other Serif products.
After checking for available updates on-line, the software will seek out the common locations that are used for storing images. Additional locations can easily be added to this search area so that other content is added to the media source available to PhotoPlus.
Modes are available for editing and organising content. In the case of the latter you can create albums, view content in thumbnail or a map mode that makes use of Google Maps as images are linked to specific locations. Stacks can be created made up of specified images. You can also rotate, flip, attach tags to and rate images amongst other features.
When editing an image there is a choice of selecting from general editing or a Photofix option. With the latter you can quickly switch between various lighting effects such as intense, warmer, sapphire or sepia, and creative effects that include glamour, etching and old photo settings among the available choices. Slider bars are available to adjust filters for lighting, curves, HSL, lens vignette to mention just some of the features as you adjust colour, contrast and quality with single clicks. The main editing module provides a standard type tool bar with tabs allowing you to switch between overlaid window options to access a Filter Gallery, Cutout Studio and Warp Studio plus options for workspaces designated as default, designer, painting and photo editing.
With the previous version of this product, Serif offered users the choice of 32-bit or 64-bit software depending upon their operating system. Version X7 has taken this 32-bit and 64-bit support a step further. The software has been updated to support both 32-bit and 64-bit drivers for scanners. This dual support will be available to users whether they are running the 32-bit or 64-bit version of PhotoPlus. There is also support for those devices that are WIA-compliant.
Serif has also been busy in adding new or improved features to other aspects of this software. The Lens Correction studio feature now has a new filter that can combine lens distortion, lens vignette and chromatic aberration to enhance your images. You can also straighten images and correct any perspective issues within this studio.
A Warp Studio has been added to this version. As you would expect this handles warp brushes which have been improved. They are now faster and more accurate. The Warp Studio also provides better undo facilities, masked areas to protect specified areas and warp meshes that can be saved for use with other images.
New Blend modes are available for producing special effects. There are modes for vivid light, hard mix and pin light blend mode as you combine colour and the brightness of layered images.
When using the Clone tool, there is now an option to show the images that will be carried by this tool so that you will have some visual indicate as to what the cloned area will look like on its new targeted area. Support has been added for saving your images in the JPG XR format. There is also an option to have your previous work session automatically restored when you fire up the program.
Apart from the inability to check out the training and Getting Started videos, I encountered no problems when running this pre-released version of PhotoPlus X7. This software provides a range of features for managing and editing your digital photographic collection. It may lack some of the features of more premium priced products but it does give you value for your money. Priced at £79.99, this software will run on a Windows XP and later system.