Stopmotion Studio 4.0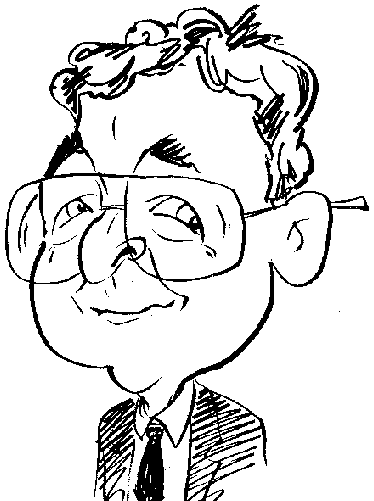 Review controls
A flip book was the method use to create moving images when I was a child. Now modern technology can be used to create a similar effect.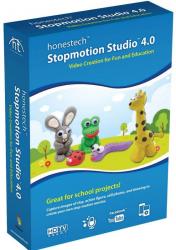 click image to enlarge
Described as an Edutainment product, Stopmotion Studio 4.0 is a tool designed for the creating of stop-motion videos as you capture a stream of images posed slightly differently. Released by Honestech, this product is being marketed as a fun educational software offering for the creation of movies for school projects. Naturally the budding movie maker will need to provide their own capture device which could be a webcam, camcorder or DSLR camera.
The package consists of the software disk and a folder large sheet of paper with Quick Start instructions in four different languages. Additional User Guide information is available in PDF format accessed from the product's Help menu. Installing the supplied software is generally straightforward although you might get a couple of slightly worrying messages as Honestech has not included the latest versions of Quick Time and Adobe Reader as part of the package. Instead you get earlier versions which will refuse to install if they come across a later version already in situ. You just need to click passed these messages to complete the installation of Stopmotion Studio 4.0.
When you first fire up the Honestech software you will need to enter a 25-character product key and then carry out an on-line registration which requires your name and email address. The software should automatically identify an attached camera but this was not the case with my Microsoft LifeCam HD5000 camera which it was unable to detect. However once I had re-installed the camera by simply changing the USB port it was using, Stopmotion Studio quickly detected the camera and displayed its content.
The Stopmotion Studio interface is built around a viewing screen showing the feed from the chosen camera. A control panel sits to the right of the screen with various controls and a storyboard panel running across the bottom of the screen along with VHS style controls for playing back the content you capture as part of the project.
As an important element of the stop-motion process, you need to take care in setting up the camera which provides the content. Remember this will be capturing a series of still images rather than a video clip. You can select the capture size and frame rate from drop-down pick lists plus adjust the brightness level with a slider bar. Other options allow you to mirror and/or flip the image at any stage in the process.
You can superimpose an adjustable grid over the screen to help with placement and define the auto-capture speed, which, by default, is set at a frame every three seconds. Tools are available to embellish the on-screen images with freehand or line drawings in a range of colours and line thickness. You have the ability to show or hide your attempts at graffiti. In addition you have access to a Chroma Key feature which works like a green screen and a Roboscope feature which allows you to place a still image with adjustable opacity over the top of the current scene.
Because you will mainly be working with still images, whether an inanimate object or living person, of the subject matter in a series of slightly different poses, you might prefer to use the manual capture option by pressing the appropriate red button. The results will be displayed on the story board and you will have access to a further set of tools displayed in their own panel. You can view the full storyboard images in a separate window, remove and move frames, carry out some very basic editing and overlay frames. You can also add frames and top and tail the sequence with a title and credits. Audio can also be added.
Once the project is completed to your satisfaction then the project can be saved. There is support for WMV and MPEG along with iPad, iPhone, iPod, PSP plus uploading to YouTube and Facebook as you share your work with others. With the necessary camera equipment, Stopmotion Studio is capable of create videos in high definition resolutions of up to 1920 x 1080.
Apart from the initial problem in recognising the attached webcam, Stopmotion Studio 4.0 performed without any problems and can be a source of amusement as you create various projects. Honestech has priced this product at £59.99. It should be available from Amazon UK and other resellers. System requirements call for 1.8GHz processor with 128MB of RAM and 50MB of hard disk space running Windows XP and later.