An Old, Old Favourite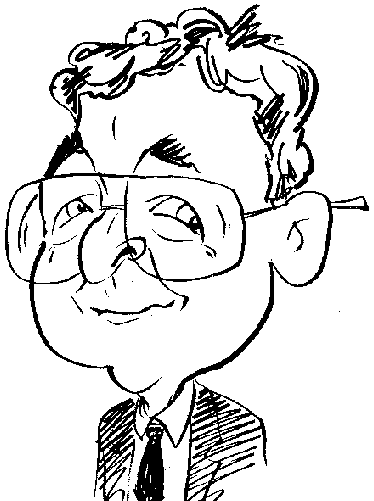 Review controls
In its various versions, Paint Shop Pro has been a regular resident on my computer systems dating back to its Shareware days. This product is now a popular member of the Corel family.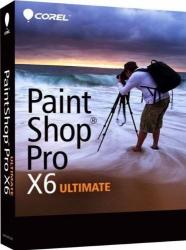 click image to enlarge
Back in 1991, Robert Volt, a qualified pilot and software engineer, developed a graphics program entitled Paint Shop Pro. This software, which originally could easily fit on a 5.25-inch floppy disk with space to spare, has grown in size and increased in functionality so that the latest version comes on a DVD. This is Paint Shop Pro X6 which is available in Standard and Ultimate versions. This review is based on the Ultimate version that comes on two DVDs with the second disk containing bonus items made up of applications entitled Perfectly Clear and REALLUSION FaceFilter Studio 3 plus a Creative Collection of images, brushes and textures.
When installing this software you will be required to enter a 31-character serial number found on the DVD envelop. You are given a choice of installing either the 32-bit or 64-bit version of the software with a recommendation that you install both versions. After opting to install the 64-bit version, which saves a little of disk space, I discovered that the software was unable to pick up on the various scanners connected to the system. However once I also installed the 32-bit version, this problem disappeared and I could select which would be the chosen scanner.
When you first fire up this version of Paint Shop Pro, this process can be a little time consuming as the various components are loaded but on subsequent occasions events proceed at a far quicker rate before you are arrive at one of the three modes of operation available with this product. These modes are designated Manage, Adjust and Edit. By default you start in Manage mode but this can be changed using the appropriate setting in the Preference option. With multi-purpose side panels, Manage mode allows you to view adjustable thumbnails within the main display area or just view the currently select image with a scrollable filmstrip style of images running across the bottom of the screen.
The panel on the left allows you to view a hierarchical tree structure of the various collections you may have set up or the directory tree of a selected drive. In both cases you can use the tree structure to change the images being viewed. The panel on the right offers information regarding different aspects. You can check out General, EXIF, IPTC, People or Places categories by selecting from the available tabs.
Switching to Adjust mode will show the image currently selected in the main screen area and the filmstrip view of other images available. What was previously the hierarchical tree view now contains tools for crop, straighten, red eye removal, make-over facial alterations and cloning actions. As each tool is selected, various options and means of adjusting features will appear. Further tools are available to adjust features such as brightness, contrast, clarity and noise removal. The panel on the right contains Instant Effects that have been categorised as Artistic, Black & White, Film Style, Landscape, Portrait, Retro and Traditional. Various mini thumbnails are used to show how these effects with alter the way the image looks if they are applied.
As its title implies, Edit mode is for working on various aspects of a selected image portrayed in a large work area. A well-populated tool bar, with various pop-out options, runs down the left of the image. There are panels for materials and layers on the right along with the Product's Learning Centre offering assistance with tasks that include Retouching & Restore, Text & Graphics, Layers and Effects.
A couple of new selection tools have been added to this version of Paint Shop Pro. With the Smart Selection Brush you can click on areas and these will be included in the current selected area. While it was straightforward to add areas, the only way I could find to remove an unwanted area that might have been mistakenly added was to use the Undo option on the Edit menu. The second new selection tool is Auto Selection which allows you to drag a box outline over an area and the selection snaps to the edges.
Also new to this version of Paint Shop Pro is the Discovery Centre which is accessible from the Help menu. You can browse a gallery of images or watch tutorials categorised as Photography, Photo Editing or Photo Editing Projects. By default the volume level for these videos was set as zero so you will need to adjust this level to hear the audio commentary accompanying the video. One-on-one training sessions can be purchased from the Discovery Centre.
As mentioned the Ultimate version of this software comes with a couple of bonus applications. The REALLUSION FaceFilter Studio 3 application provides the means of given your subjects a facial make-over. There are tools for skin smoothing, blemish removal and muscle-based facial morphing. The Perfectly Clear application adds a number of one-click enhancements to images as you deal with colour vibrancy, noise removal and tint removal. In addition there are the bonus images, brushes, and textures.
Paint Shop Pro, in its various versions, has long been a regular application on my various computers and this latest version will continue this practice. While it may not be bulging with numerous new features, it is still a product that can carry out many tasks relating to your digital images. Paint Shop Pro Ultimate X6 is priced at £79.98 with an upgrade from version X4 and later costing £59.99. System requirements call for a 1.5GHz processor with a minimum of 2GB of RAM and 1GB of hard disk space running Windows XP (SP3) and later.
http://www.corel.com/corel/product/index.jsp?pid=prod5130100