Nero 12 Platinum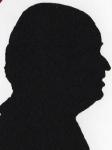 Review controls
When CD's first came out the need to copy or backup started and there were two major players in the market. Nero was one of those but now it is so much more than CD backup software, one of the few things it refuses to do is make the tea.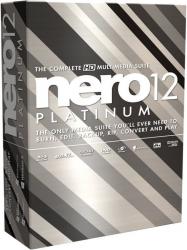 click image to enlarge
There are two version of Nero 12, here I am looking at the Platinum version which has the addition of hundreds of extra video effects including retro movie effects, the ability to stabilise shaky videos (very impressive), rip Blu-ray to almost any other video format as well as watch Blu-ray movies on your Windows PC.
If you decide to buy the standard Nero 12 offering you will not have the above but will have everything else it has to offer. Briefly this is the ability to span movies over multiple discs, burn self starting discs, input, edit and burn Hi-Def AVCHD movies, quickly output AVCHD, rip AVCHD to almost any other video file format backup of large hard drives and USB3 drives and finally stream music and movies via your home network.
Installation is a two part process the basic program and then everything else. Do this carefully as the serial number is case sensitive and the 39 characters need you to enter the '-' after each set of four, by default you will get the 'Ask Toolbar' and it will become your search provider so do uncheck those boxes if you do not want that.
On a reasonably fast recent notebook the basic program took 15 minutes to install - just under two GB of hard disc space - there was plenty of information on the screen notifying you of progress. Everything else took a further 5 minutes and took one GB of hard disc space. So a total of three GB of hard disc space and around 15 minutes of time.
The front screen opens immediately (no reboot required) and you have nine top menu choices, Nero Burning ROM, Nero BackItUp, Nero Video, Nero Recode, Nero Kwik Media, Nero Blu-ray Player, Nero Control Centre, Nero RescueAgent and Nero Express.
If you have a Windows 8 machine this is certified to work on Windows 8, I tried it on Windows 7 and also Windows XP.
Kwik Media looks rather different than in version 11 the display is simpler and the range of display types is increased. Media Streaming is the big update difference from version 11 but it can now also become a basic audio player.
Backups larger than 2TB and those from USB3 are now handled and while 2TB may still sound huge most long videos in HD are just that huge.
Nero Video has long been an excellent part of the package, here the main difference is that AVCHD2 support is now included in the Platinum Edition. Should you want it is now possible to upload immediately to YouTube. One thing I did not like was that you had to import something you are working on are reselect various things.
For a lot of people the highlight of the suite will be Nero Buring ROM – after all this was a long time the whole product – perhaps the biggest difference is that you can span over more than one disc and that could even be a DVD and a CD.
So if you have version 11 is it worth the upgrade well that depends on if you require the new features if not then maybe no.
However I still find it hard to know why Windows 7 can be sold with a Blu-ray player but you do not have native support to play them and you therefore need a third party product to do so one such good option is of course Nero 12 Platinum.
Doing my searches found Nero 12 Platinum at £74.74 with free delivery.
http://www.amazon.co.uk/gp/product/B0095OHK96?ie=UTF8&tag=gadge0a-21&linkCode=as2&camp=1634
Upgrades from Nero are available from £19.99 dependant on what you are upgrading from.