CorelDRAW X6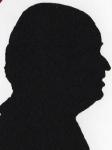 Review controls
Having used CorelDRAW since the very early days of Windows it has become an old friend. It was one of the first applications to move to a CD and now the huge content of extras – always a Corel thing – demands a DVD.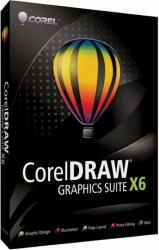 click image to enlarge
So what is new is version X6. Well by far the biggest is that it is at last a native 64bit application which means for those with complex items everything about it will be quicker including the redraw that was always a bottleneck with 32bit. Opening a large image when you have multi core processors is faster as indeed is saving.
CorelDRAW has always had a good range of vector drawing, there are four new tools all of which make the control of a Bezier far more precise and much more like a freehand drawing. So Twirl, Smear, Repel and Attract all make your work more meticulous.
Open type font support for advanced users is not in Adobe Photoshop – although Word and InDesign do - and especially with the more fluid handwriting type fonts and scripts the new typographic engine allows you to see exactly what you have created before you put it in place, nothing worse than having a font that does not correctly support a character and you having to insert it from something that is not the correct style to spoil an effect.
Power Clips allow precise placing of an object within a page and this includes setting baselines and alignment in say a newsletter of brochure. It will look professional whereas without it the trained eye will see the errors. In fact Corel Connect Can help getting the clip art just right and also warn of any possible license problems. In fact you can now group pieces of clip art that you use in a project together at the bottom of the screen.
The new Object Manager may be useful in a shared environment as you can not only know what the objects properties are but also it gives a useful and easy place to edit. Create and object and then Corel can make a style based on the object, so other things can immediately pick up the style associated with the first object a real time saver.
As indeed is the Colour Harmoniser Docker, once you have a range of shades and colours associated with an object then any further object automatically has all those shades and gradients available and this means that when the palette is changed for one it can be changed for all, so no need to rely on your eye to get it just so let the engine do it.
Of course CorelDRAW is the base product but other parts of the whole package are improved and Corel Photo Paint has a much improved way of working such as cutting out whole sections of a bitmap making it a challenge for Adobe Photoshop in this area. In fact the near impossible task of carefully marking an area to be removed from a photo such as that phone mask that spoils the view across a valley, easy when it's poking into the sky but photographed from above it is far harder but with care it is possible and of course the results are worth it.
Corel Capture allows easy screen capture even on occasions when other products don't and Corel Trace to turn bitmaps to Vectors and much much more. Of course with all this it is still a complex product – even for an expect – so the video tutorials provided are an essential for the novice. Also the manual – yes I do not mean a PDF file you have to print out – provides a real learning tool and should always be near at hand. There is of course a lot of help within the product and this is sensitive to where you are within the package to give the help you want. There is over 6.5GB of items on the DVD but when you register you can then download Corel's new Website Creator a further 240MB of download.
While it still works on Windows XP to get the best speed you need more memory and as 4GB is the maximum that 32bit applications will look at a 64bit Windows 7 system with more memory will be faster. A basic install will need 1.5GB of space without content and more like 4.1GB for a full installation.
Doing my searches found CorelDRAW X6 at £358.29 for a full copy and £179 for an upgrade.
http://www.amazon.co.uk/gp/product/B007F7ZZWE?ie=UTF8&tag=gadge0a-21&linkCode=as2&camp=1634
http://www.amazon.co.uk/gp/product/B007F7ZZWO?ie=UTF8&tag=gadge0a-21&linkCode=as2&camp=1634
http://www.corel.com/corel/product/index.jsp?pid=prod4260069 you can download a trial from this link.