Make Your Own Animations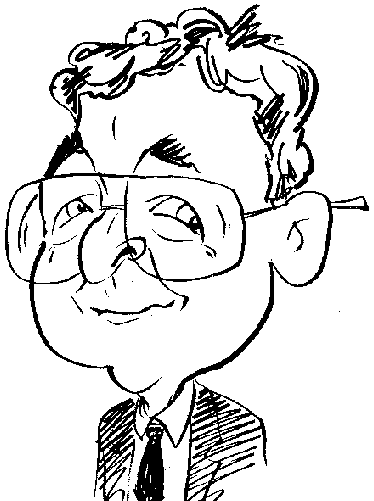 Review controls
During a visit to the BETT educational show held each year in London, I was introduced to the latest animation software from Reallusion.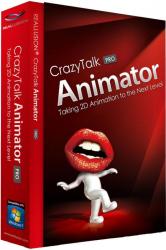 Many more years ago than I care to remember, I took my first faltering steps in the field of computer graphics animation. The software being used for this purpose was entitled "Do It On Your Desktop" from Moon Valley Software. Designed for use on the Windows 3 platform, this software allowed the user to create animated icons made up of a series of GIF images. Among the icons I can remember creating were a printer churning out sheets of paper and a door that opened and closed.
The intervening years have seen great strides being made in this area which put my amateurish creations totally in the shade. Now we have software capable of creating full body and facial movement using real actors or cartoon creations. Offering to provide this capability is CrazyTalk Animator Pro. This software is being aimed at professional and aspiring amateur animators looking to create 2D animations.
When installing Animator Pro you will need to enter a 26-character serial number. This code is located in the Quick Start Guide which covers the basic concepts of the program in 86 pages. You also get a folded Quick Reference Guide but this tended to be rather awkward for easy use when unfolded. In addition you get a number of tutorials available from the DVD. You might need to download free FLV software to view these tutorials.
Animator Pro opens with a flash screen giving users four options prior to entering the main program. You can view product demos; get more content (some of which is free); access training resources; and check for any updates. This screen can be turned off by deselecting a check box.
Running across the top of an interface, made up of shades of grey and white, is a panel consisting of buttons to switch between tasks listed as Project, Actor, Animation, Scene, Special FX and Export. Positioned below this bar are tools for transform, 3D mode, rotate and zoom amongst others while modification and animation tools are kept separate in an arrangement down the left hand side of the interface. Management areas for Content and Scenes are located on the right. The final element is a Time Line positioned at the bottom of the screen.
When working with the various elements of your animation, this program gives you the option to use and switch between drag & drop, double clicking or right clicking for access to a Context menu. With your chosen selection method you can either create your own actors, scenes and animations or make use of the supplied content. By default Animator Pro comes with a selection of projects, actors, animations, scenes and special effects. Using these supplied elements you can quickly put together a combination that should inspire you to develop an animation from scratch.
Generally actors will form the central plank of any project. As in real life your Animator actor is made up of different body parts. The head, torso and limbs can be brought together and dressed in different costumes. Individual elements can be swapped out or have their attributes changed using the supplied tools. For example you can change and adjust the appearance of eyes, teeth, lips and throat when creating a head. Various animation routines are supplied to drive jointed bodies a series of dance movements.
When creating your own animations you have access to a range of tools. You can define a path for your actor plus set movements to occur in either a clockwise or anticlockwise direction. Specific movements can be limited to the hand, leg, arm or torso. A slider bar or the mouse can be used to adjust the speed of any movement applied to the actor.
If the idea of creating your own cartoon style animation does not appeal or suit your need then you can use a digital photo as your base. This could be a portrait for a talking head or a full figure image. For the best results, some care will be needed when creating a mask to remove any unnecessary background. Facial elements and position of joints can be adjusted with animation added as if you were working with a cartoon character. You could even mix your own head with a cartoon body.
The Time Line feature performs an important role in that it allows you to bring together various clips with tools to adjust speed, looping and blending. Characters can be grouped together or ungrouped within the Time Line. Up to three audio tracks, whether of music or a recorded commentary, can be added and adjusted to fit with the associated animation.
Ongoing work can be previewed at any time. Once you are satisfied with the results then you can save your work. Animator Pro supports WMV, AVI, Gif Animator, /Widget or popVideo formats. With a little practice you could soon be producing work you would not be ashamed to show friends and family.
Reallusion has priced Animator Pro at £139.85. System requirements call for a minimum of a 2GHz processor, 512MB of RAM and 1GB of hard disk space running Windows XP (SP2) and later.