Video Editing from Serif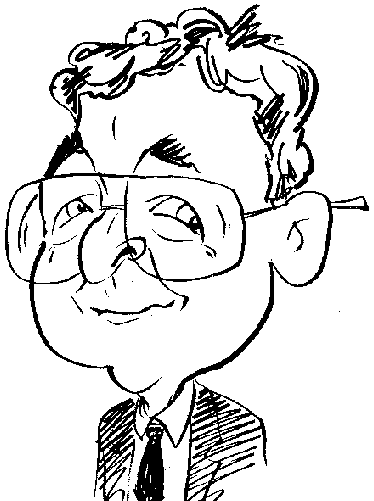 Review controls
Not everybody can afford the premium price being asked by the market-leading video editing titles. Serif has a solution that might appeal.
Buy Now!
Serif MoviePlus X5 HD
Direct from Serif
£59.99 for download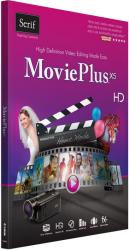 click image to enlarge
While 3D technology struggles to make the hoped for impact with customer buying decisions, High Density (HD) has quickly been accepted by many as being a must-have feature. As a result numerous video editing packages now have built-in HD capability alongside all their other features. A recent addition to this software genre is MoviePlus X5 HD from Serif. Following Serif's normal policy, MoviePlus X5 HD attempts to combine ease-of-use with powerful features at an affordable price point.
Installing this product requires the entry of a 25-character serial number. As a UK user you will need to choose the PAL video standard as part of the initial set up. Options are available to select the destination drive plus decide whether to include QuickTime 7.6.9 or not. A separate install routine is required if you choose to include QuickTime.
Novice users, and even some of us that feel they have some experience in this field, will benefit from the opening Welcome Screen that is overlaid on the program's main interface. This Welcome Screen offers options to create a new project; import from disk or device; open one of the supplied videos showing various features such as Chroma key and Tilt-Shift effect; or learn more about different aspects supported by MoviePlus X5. The tutorial approach, which includes topics such as importing media, adding audio tracks, timeline basics and video overlays, are web based so you will require a live Internet broadband connection to take advantage of these well-constructed instructional videos.
The MoviePlus X5 interface is divided into clearly laid out sections headed by standard Windows menu and Tool bars. Running across the top two-thirds of the interface are sections for a How To pane, Video Preview screen and a Media pane. The rest of the interface is given over to a pane that can be switched between showing a timeline or storyboard view of the current project.
Unlike the online tutorials mentioned earlier, the How To pane consists of a series of text-based instructions. These will lead you through various aspects of the program. You can check out how to create a movie; media management; plus movie making using either the timeline of storyboard approach as you are actually performing the tasks.
Although MoviePlus X5 has an Open option available on the File menu, this is reserved for the product's own proprietary file formats. If you wish to bring in content of your own then you will need to use the Import feature which is found in the Media pane. You can import a file stored on your hard disk, copy it from a device such as a camcorder or USB mass storage unit, capture it live or rip it from a CD that is not copyright protected.
The Media panel also gives you access to supplied Gallery content. This is categorised as Transitions, Video Effects, Audio Effects, Titles and Envelopes. Each of these enhancement features do come with their own set of properties which can complicate matters to a degree but of course you can always ignore them. As with the other types of content, the various items can be dragged & dropped onto your timeline view of your project for them to be integrated into the video. You can use the Media pane can be used as a repository for the various elements you intend to use during the current project.
When working with the more resource-hungry HD video format, you can opt to work with a Proxy file. This feature creates a lower resolution version of your file that you can use to make any alterations. Once satisfied with your work, the file will then be converted back to the original high quality version when you need to sign off and burn content to one of the supported formats. New to this version of the software is the ability to split your video and audio tracks into multiple sections while speed issues have been improved. There is support for Blu-ray and AVCHD formats. You can also upload to YouTube and export content for popular devices such as the iPad and iPhone.
MoviePlus X5 HD offers you a range of features, some more advanced and complicated than others. On the surface it is easy to use but as you dig deeper you might find yourself struggled to deal handle some of the more advanced features. While it would not be my initial choice as an entry level video editing tool with HD capabilities, it is well worth considering. Pricing has been set at £59.99 with minimum system specifications calling for a Hyper Threaded Pentium 4 with 1GB of RAM and 2.3GB of hard disk space running Windows XP and later. However if you intend working with HD you will need a Quad-core processor with 2GB of RAM.