Serif Draw Plus X4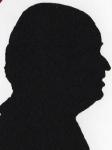 Review controls
When you use high end products for high end projects its nice sometimes to use a simple easy to use program that works as you expect it to. However should you need it, then it has all the help you require and much more.
Buy Now!
Serif DrawPlus X4
Direct from Serif
£81.69 for download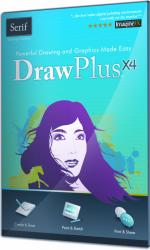 click image to enlarge
Having recently spent 55 minutes installing one such program it's nice too when another program that does a lot of the same things takes 8 minutes to install. This requires 1190MB of hard disc space and only a 25 key serial number.
The opening screen has offers to show you videos etc but clicking past that gives you an A4 page and if you click the 'A' Artistic Text Tool from the iconised menu on the left of the page you can simply start imputing text.
I am a great believer in 'suck it and see' and surely the best way to start a review is with that theory to test ease of use. Highlight a letter and change its colour, click the arrange tool to the right of the screen and you can flip, reverse or turn (default 30 degrees) your words. No brain surgery just ideas that are logically formed by the icons.
Other products make a big deal out of opacity when you want something from behind to shine through; click the slider to the right of the screen and it's done. Of course you have layers, brushes, effects and gallery again all under tabs to the right of the screen.
The normal Windows menus are at the top of the screen and everything can be done from there if you wish but surely when Windows first came out the object was that you touched the mouse over an icon and it did that thing.
Of course things will not always go the way you wish when you are learning a product, the secret is learn through 'play' that's the way kids do it, sure refer to the help or the videos are learn precise ways to do things you want.
The visual reference screen is the default opening page of help this will get you understanding any icon you are concerned with. But read through for instance simple animations are easily created, logos are a breeze and should you wish a multi page publication is possible. But above all remember this product is and should be F U N.
For people who know Draw Plus X3 I will mention a few of the new or enhanced features in X4. If you need to use a feature often why not make it a keyboard shortcut. If you need to know an objects properties use the tab for that job. Text to a path was the reason a lot of people spent a lot, on a certain graphics product, here it's easy and quick. Vertex snapping will save lots of time as it uses colour guides for allowing accurate connection.
For the designers out there Blend Modes, Colour Palette Design, Colour Picker, Brushes are now more powerful, anyone with a need for lines of different pressure and intensity its all here, both with and without a pen tablet.
The Photo Lab can do most basic things, red eye, spot repair and even brush based masking - that nasty spot can be air brushed - PDF imports improved it now does oversized pages, auto dimension line tool and many more.
The question is where does Draw Plus end and where do the more expensive (and highly priced) products start?
Finally with my own magnifying glass deployed it tells me you need a DVD drive Windows XP or later and 512MB or RAM.
Serif Draw Plus X4 can be shipped boxed or for download direct from Serif for £79.99 on the following link: