New Owners, Latest Version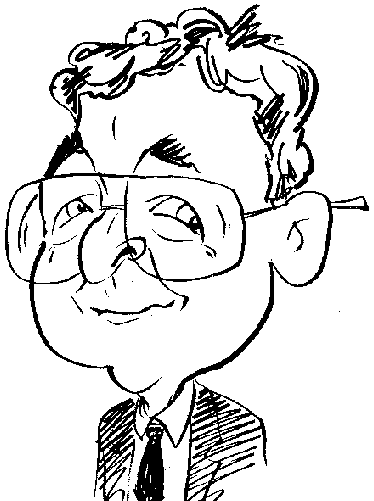 A change of ownership for Ulead brings a new version of its video editing and slideshow creating software
New Owners, Latest Version
A change of ownership for Ulead brings a new version of its video editing and slideshow creating software.
The latest version of Ulead DVD MovieFactory, for creating video and slideshow disc, marks its introduction as a Corel product. Available in Standard and Plus editions, version 6 of the product bears a "Windows Vista ready" logo for those who have already taken the plunge (and I use the word advisedly) with Microsoft's new operating environment.
One aspect of this product that has not changed following the Corel acquisition is its installation routine. While fulfilling its task adequately without over-taxing the user too much, this routine has the propensity to annoy me. Maybe I am being a tad parochial but I take exception to be offered a choice that includes

Wales and Ireland but not England or Scotland when selecting the country of origin. As a result I opted for the default American choice. DVD MovieFactory does require Microsoft DirectX and Visual C++ 2005 to be present on the system and these items will be installed from the CD for you if not found.
This review is based of version 6 Plus which contains video editing tools; smart menu authoring; a collection of disc tools; plus support for HD DVD, Blu-ray and DivX formats. As you will notice from this list, MovieFactory 6 Plus is compatible with the various high density formats but does not restrict you to these formats. There is also support for formats that include MPEG, AVI and MPV.
MovieFactory's opening menu gives you a choice of working with new or existing projects based on video or slideshow content. There are also options to work with various types of audio and data discs; import and capture content from a DVD or appropriate device; copy a disc (non-protected of course); and format or erase media. Enabling you to add the finishing touches to a project is a disc-labelling module that has LabelFlash and LightScribe burning capabilities.
Generally the various interfaces used by the project-based modules are well set out and allow you to work intuitively through the required tasks. When working with video you can capture content from any TV tuner device or camcorder. You can edit the material using theme templates in either storyboard or timeline mode. Features that include the ability to fade in and out; apply transitional effects; insert chapter points; and overlay tracks are available for your use. When you are working with captured television content, an Ad-zapper feature lets you cut out any advertising breaks. For slideshow work you can apply pan and zoom features; synchronise an audio commentary; insert text titles; plus make use of basic editing features to enhance your images.
Although video is the main focus of MovieFactory, audio has not been neglected. You can remove hiss and clicks from recordings; equalise the volume level of tracks; and even remove vocals from song so that you finish up with karaoke-style music. There is support for Dolby Digital 5.1 surround sound. Other formats supported include CDA, MPA, MP3, WMA and OGG.
As part of the standard installation, icons will be added to your desktop giving access to the main program, QuickTime Player and various DivX offerings. The DivX influence brings you a link to download and view some video clips plus a 15-day free trial of the DivX converter tool.
MovieFactory 6 Plus is fairly demanding when it comes to system specifications. You will need to be running Windows XP on a Pentium 4 1.8GHz machine or better. The operating system will require 512MB RAM, 900MB of free hard disk space and DirectX 9 with an AGP or PCI graphics card. While professional users will prefer to stick with a product such as Adobe Premiere, this title should suit enthusiastic amateurs. You should be able to buy this product for £39.99.
http://www.corel.com/servlet/Satellite/gb/en/Product/1173965700866