Talking Heads Software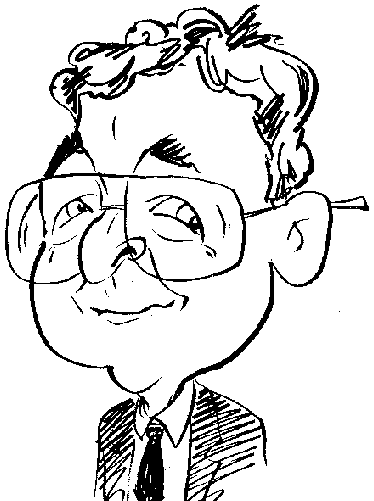 Rather than add a caption or speech bubble to get your message across, why not consider putting words into the mouths of your creations.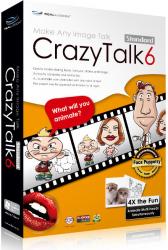 They say a picture is worth a thousand words but just imagine how that number would rise if that picture could talk. By that I do not mean capturing a real person talking on video but rather an inanimate object, image, cartoon or an avatar created for a website. Offering to provide the tools for creating this type of functionality is CrazyTalk 6 from Reallusion. For those not familiar with Reallusion, this is a company, with headquarters in Silicon Valley, concentrating on the development of leading-edge software designed to provide 3D cinematic tools for the Windows platform.
Two versions of CrazyTalk 6 are available. These are the Standard and Professional products. As you might suppose the Professional version has additional features aimed more at the serious user of the product. This review is based on the entry level Standard title.
My first attempts at installing CrazyTalk 6 proved to be less than successful as the software failed to progress passed the Welcome screen. Re-inserting the CD into the optical drive solved the problem and the installation proceeded smoothly once the 26-character serial number had been authenticated on-line. Starting the program is not the quickest tasks but you are not kept waiting too long. However you will be asked to create a member account. The basic version of this account is free and requires you to provide an email address and password. Until an account is created you will be reminded to carry this task whenever you run this software.
CrazyTalk 6 operates on a project basis. Each project will contain settings and related files for models and scripts. A model can be one of the supplied examples, which have been classified as Animal, Anime, Cartoon, Drawing and Human, or one that you have created yourself. When opting for the latter you can use your own image or a picture of a family member, friend, colleague or even a pet. There is even an option to grab an image using a webcam but whenever I tried this feature CrazyTalk 6 refused to co-operate and stopped working. Fortunately no such problem occurred when importing an already existing image.
Before you can actually use one of your own pictures you will need to apply face fitting settings. This involves the positioning of four key points indicating the eyes and mouth. The software provides tools to crop an image, adjust colours and select from various face orientation models. A range of settings are available for adjusting the eyes, mouth and model motion. The latter option includes a specific mood setting such as sad, angry or friendly and user-designated head motion strength. You can also adjust a basic or detailed facial outline that is generated by the software.
Having set up your model, and this version of CrazyTalk allows you to use up to four models in a scene, you then need to consider adding a script. As with any good script, you can combine various elements. Based on a timeline concept, you can introduce a pre-recording message; record a live message or opt to have typed text converted into speech. You can add an appropriate expression to be displayed by the model for various sections of the dialogue. Several examples are provided and these can be interspersed into your own dialogue. A second audio track can be used to add accompanying background music or sound effects.
When saving your work, CrazyTalk 6 gives you a choice of options. You can select the type of destination from media, flash, HTMK or YouTube. Appropriate settings, including resolution and background colour, are under the control of the user.
CrazyTalk 6 is capable of producing some excellent results. Just check out www.youtube.com/watch?v=whvXX2H0Nfg to see what is possible with a combination of ingenuity and careful planning. Priced at £34.99, the standard version of CrazyTalk 6 requires a Pentium IV 2GHz processor with 512MB of RAM and 1GB of available hard disk running Windows XP SP2 or Vista.