BitDefender Antivirus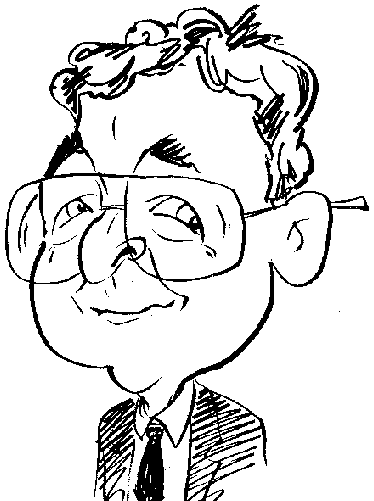 One way to keep your computer virus-free is to invest in the protection offered by a product such as BitDefender Antivirus.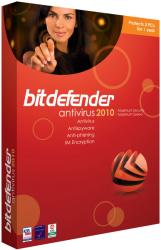 As part of its 2010 product line-up, BitDefender has released the latest version of its Antivirus software. Appropriately entitled BitDefender Antivirus 2010, this software comes with the promise of providing proactive protection against viruses, spyware, identity theft and fraud plus IM (Instant Messaging) encryption without slowing down the host PC.
When installing the product you have a choice of typical or custom set up. In most cases the typical choice should be suitable. Once the installation has been completed, this took around four minutes on the test system, you will need to restart the computer in order for any changes to take affect. Following the restart, BitDefender will automatically run its registration and configuration modules. Registration does not need to be completed immediately but will be required to continue using the software after an initial trial period. BitDefender's configuration wizard gives you a choice of option for a Typical, Gamer or Custom set up. You can then designate whether the computer will act as part of a network or work as standalone. You can also adjust the balance of control between yourself and the BitDefender software.
It is always advisable after setting up antivirus (or any security-based software) to check for any online updates and download the latest versions. BitDefender is no exception in this regard and actually advises you to go online to carry out automatic checks through the provided link.
The program's main interface makes use of tabs enabling you to quickly switch between the opening view of dashboard before checking antivirus, antiphising, vulnerability and network issues. Depending upon the results of any scans and later monitoring activities, these sections will show up-to-date information regarding the security status of your computer. An option will be available to carry out an immediate fix of any problems located.
With regards to scans, BitDefender offers you a choice of a Quick Scan targeting My Documents or a Deep System Scan. With the latter choice, BitDefender will provide live feedback as it checks for categories such as password-protected items, over-compressed items, infected items, suspect items and hidden (rootkit) items. A full scan can be a little time consuming but it is not an activity that will be necessary on a regular basis. In an effort to speed up this process without lessening security, BitDefender has access to a database of files that are known to be safe and the software will avoid these files during the scanning process. The database is updated continually.
According to BitDefender's own figures, this 2010 version of the software is 30% faster when scanning and 20 seconds faster with regards to boot-up time when compared to the 2009 product which wasn't a particular slow-coach itself. While a scan should detect threats already in residence on a system, and BitDefender has a well-respected reputation in this field, constant monitoring is a necessity to thwart further infestations. BitDefender 2010 provides this type of facility.
As well as scanning all Web, Email and IM traffic in real time, the software sets up a barrier to block spyware and web pages that attempt to steal personal data. The BitDefender software makes use of the signature-based detection and heuristics technology in a virtual environment (known as B-HAVE) plus Active Virus Control which involves looking for any malware-like characteristics being displayed by applications. Such action when found will be blocked. One way in which this works is that BitDefender will detect the introduction of a flash drive device and ask whether the new module is permitted or not. This new technology is claimed to deliver a high detection rate for new and unknown viruses. I have no reason to doubt this claim following my tests.
While there is a free upgrade available for those with the 2008/9 versions of the BitDefender Antivirus product, those coming new to the software will need to pay £19.95 which provides a licence for up to 3-users. Providing protection, speed and ease-of-use, BitDefender is well worth considering. Minimum system requirements call for a 800MHz processor with 512MB of RAM (1GB for Vista), 450MB of hard disk space running Windows XP SP2 and later.