Monitored Backup Software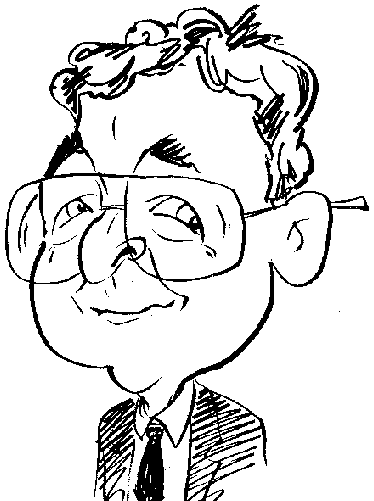 It is often not easy to remember which data has changed since your last backup, so why not let the software take the strain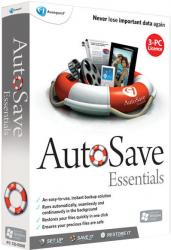 As its title indicates, AutoSave Essentials provides automatic backup facilities. Developed by Avanquest Software, AutoSave Essentials carries out its designated task by monitoring its targeted files in the background and then instigating backup operations according to a user-defined schedule for those files that have been altered.
Installing the product is straightforward. You will need to enter the supplied 24-character serial number as part of the process. A system restart is required before you are able to access the program's functionality. When you start AutoSave Essentials, do not expect to see its interface appearing before you on the screen as you will be disappointed. Instead the software just places an icon in the system tray ready to be called into action when required.
Right clicking on this icon brings up a menu of options that allow you to register the product, check for updates (in my case no updating was necessary), adjust settings and access the program's main features. When taking the Settings option, you will be given the opportunity to turn on/off features that will notify you of a program error; show the status of the program; and whether to require a confirmation before exiting. Of more use, you can also opt for the program to switch into a logging mode when being used on a laptop that is running on batteries. In this case, any backups will not be activated until mains power is detected.
By default the program is set up to monitor and backup three specific groups of files. These groups cover My Sounds and Music; My Pictures and Photos; and My Office Documents. Each of these groups takes over a segment in the main interface which displays the current status of the backup plus the selected destination. A series of buttons are provided that allow you to edit the backup plan, restore a backup and archive data to disk. There is also an option to rename the task.
A three-step wizard is used to lead the user through the Edit Backup Plan process. This can be used to adjust the current plan or create a new custom plan. The first step involves selecting the general category of files to be backed up. The choice includes the previously mentioned groups plus web settings that can include bookmarks, history and emails. When appropriate, you can apply filters regarding the file extensions as to whether files should be backed up or not. Next up you need to designate the destination device and folder used to store the backup. The program supports removable drives including USB flash media, network or local storage.
Finally you have the opportunity to create a schedule for the backup. You can set a start date, opt for a specific time and indicate how many copies of the particular backup should be kept. By default this number is set at three versions of the backup. The backup schedule can be set to run continuously, every day/week/month, at start-up or manually. There is also an option to carry out an immediate backup using the selected criteria. This latter option is distinct from the "archive to disk" mentioned earlier. Archiving to disk ignores any destination settings and burns the data to CD, DVD or Blu-ray media.
AutoSave Essentials performs well although the same could be said regarding several competitive products. Documentation is limited to a PDF file. The product has been priced at £29.35 and comes with a three-user licence. System requirements are a Pentium 800MHz processor with 256MB RAM and 40MB of hard disk space running Windows XP and Vista (32-bit).
http://www.avanquest.com/UK/software/autosave-essentials-112357