Magix Goes Xtreme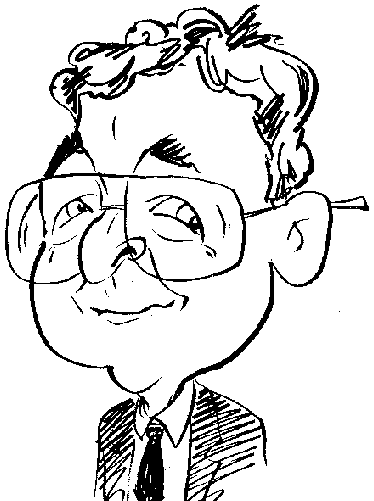 Review controls
Following its recent acquisition, Magix has integrated some new technology into its graphic design product.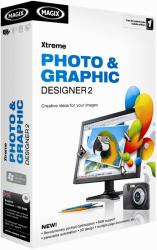 The recent purchase of Xara by Magix has seen both companies continue to develop their own products for the benefit of the user. However this purchase has also allowed Magix access to the technology behind Xara's graphics software. One result of this can be seen with Magix's Xtreme Photo & Graphic Designer 2 title which not only includes the technology but also the name of Xara's Xtreme product.
Xtreme Photo & Graphic Designer 2 is an integrated suite of titles rather than a single product. Its main components consist of Graphic Designer 2, Photo Designer 7 and Photo Manager 2007. Also included are various online services regarding photo printing, album publication and website making facilities. You also get a copy of Face Filter Studio 2SE from Reallusion and Mufin MusicFinder Base.
A front end Start menu gives access to various tasks which have been categorised as Photos, Graphics and Web Design with tabs allowing the user to quickly switch between these options. A brief description appears when the mouse cursor hovers over the different options. When making a selection, the appropriate component will be automatically loaded ready for the user to begin work.
When it is first run, Xtreme Photo & Graphic Designer 2 opens its Start menu with the Photo category selected. On subsequent use the last access category will be selected. The Photo section offers tools for fast optimisation; detailed editing; and the means to organise, print and burn content to appropriate media. Other options include those to create photo albums, calendars and collages; use a series of filters, some of which are demos and not fully functional, to distort images in a variety of ways; let the software stitch a series of images together to create a panorama; and transform 2D shapes into 3D objects. This section also contains a link to Face Filter Studio 2SE which allows the user to make facial adjustments.
Moving on to the Graphic section, which is referred to as Design by the program, you have access to a range of drawing tools. There are options to carry out freehand drawing tasks plus create different types of stationary using a templates designed for invitations, business cards, brochures and CD/DVD labels amongst others. Concentrating on different aspects of Web Design, the third section has tools for creating HTML websites; animated GIF banners and Flash animations. Various galleries can be opened, closed or moved around and these include access to clip art, layers, frames, fonts and fills.
When working with images, the program uses non-destructive real-time editing so that any mistakes can easily be rectified. Generally the program is quick, although Start-up was rather slow, easy to use and can product eye-catching results. There is support for a wide range of file formats especially with regards to importing files.
I do have one minor criticism of the program relating to the Start menu. By default this menu exits whenever you start a task rather than minimising itself so that it can be quickly accessed when you need it again. Fortunately a setting exists that can be changed to ensure this menu is always available.
Priced very aggressively at £39.99, Magix Xtreme Photo & Graphic Designer 2 is well worth considering. It has wide ranging functionality with regards to the management, editing and use of digital images. The product requires a 700MHz processor with 256MB of RAM, 500MB of available hard disk space and SVGA graphics. This review has been conducted using Windows XP.
Best price from Amazon is £32.99 that includes shipping :
http://www.amazon.co.uk/gp/product/B001AT4DEY?ie=UTF8&tag=gadge0a-21&linkCode=as2&camp=1634
Best price from Amazon is €49,50 that includes shipping :
http://www.amazon.fr/gp/product/B001EM6QMY?ie=UTF8&tag=gadge04-21&linkCode=as2&camp=1642