Adobe Photoshop Elements 6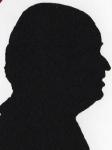 Review controls
By the time any product gets beyond version 4 you start to think what is there to add. Here however not only are there new goodies they are also packaged with a rather different interface.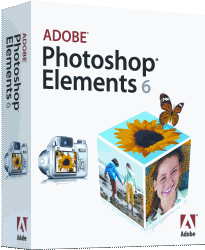 I found it took 10 minutes + a reboot to install of a reasonable fast XP system. It took 1040MB of space. Now the PC I put it on is around a year old and not my main work machine so I was more than a little surprised when I allowed it to create thumbnails of the images it found 19,000 items and took 23 minutes to do so. At that point it wanted to do the red eye correction and I then decided to opt out.
While on the subject of red eye open any image and click on the red eye icon and within a few seconds you will have two images the original untouched and a linked image with the red eye corrected, effective and very easy to use.
If you already have version 5 then their may not be much that it's worth upgrading for, version 4 might be worth it certainly it is with version 3 or earlier. If you also use Premier Elements buying the twin pack saves you a good amount of money.
Buying the upgrade from the Adobe store saves you £12 on the full price. Check the links at the end for the best price I could find and then decide if the upgrade is worthwhile.
Certainly the new interface lays everything out so it's easy to follow. However if you want to do something a little more complex then you will still need to burrow and of course you will need to know where to dig to find what you want.
Once you have an image on the screen you have four tabs Organise, Fix, Create and Share. From the Fix tab you can do Auto Smart Fix, Levels, Colour, Contrast, Sharpen and of course the already mentioned Red Eye. The other items on the menu are Crop, Quick Fix, Full Edit and Guided Edit all of which take you to further menus.
For a novice the best place to start is the Guided Edit although the other choices are only a tab away. The options here are Basic Photo Edits, Colour Exposure, Lighting and Correction, Guided Activities and Photo Merge. All these have sub menus so it is quite easy to dig down to find the area you require.
Picking Photo Touch Up from the Guided Activities you first select small or large either way you are taken to the healing brush and you select a size slightly smaller than the flaw.
All the guides really handhold which means even a beginner can get good results. This has often been described as Photoshop for the masses and while some will progress to Photoshop the vast majority will find everything they want in a product costing a fraction of the price.
Once you progress a bit then you need less handholding and you can probably find what you require from the standard menus. File, Edit, Image, Enhance, Layer, Select, Filter, View, Window and finally Help.
Doing my Internet searches found Adobe Photoshop Essentials 6 at a best price of £69.48 including shipping from the first link below this is only around £12 more than buying the upgrade.
http://www.amazon.co.uk/Adobe-Systems-Inc-Photoshop-Elements/dp/B000VZEIOS
However you can currently buy the upgrade from the link below for £56.99 including delivery.
http://www.amazon.co.uk/exec/obidos/ASIN/B000XAE52G
If you are unsure then you can download a trial version from the Adobe site.
http://www.photoshopelements.com http://ww.adobe.com/uk