Partition Manager 8.5 Personal Edition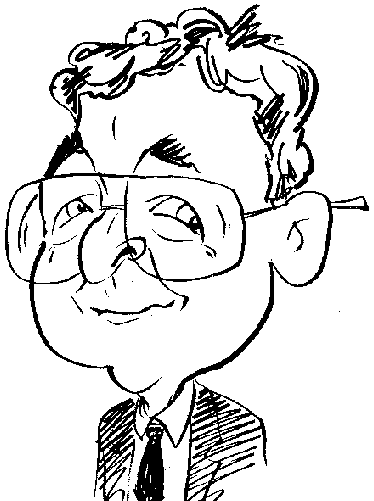 Review controls
Storing your data and applications in the same location could be a recipe for disaster when trouble strikes. One possible solution could be implemented by this next product.
Partition Manager 8.5 Personal Edition
Storing your data and applications in the same location could be a recipe for disaster when trouble strikes. One possible solution could be implemented by this next product.
As hard disks grow in available capacity to keep pace with user's demands (and not forgetting developers who churn out software requiring ever-increasing storage capacity for their code), so the need for good housekeeping strategies become more of an issue. One method often used is to divide a hard disk into sections that deal specifically with different tasks. You could store executables in one, data in another, and even have a third for archiving purposes. This process of dividing a hard disk is referred to as partitioning. Offering to help with this task is Partition Manager 8.5 Personal Edition.
Developed by Paragon and republished in the UK by Phoenix Software, partition Manager 8.5 Personal Edition arrives in DVD-style packaging. The product does not get off to the best of starts. According to the information supplied on the registration card that is included in the box, instructions on how to install the product are meant to be found on the back of the cover sleeve used to decorate the DVD case. However this area is totally blank and you are left to your own devices. Fortunately the installation is straightforward. Little is required of the user apart from entering the 24-character product number and a 20-character serial number which are to be found inside the case. A system reboot will be required before running the program.
Partition Manager has a clearly set out interface that allows the user to carry out various tasks relating to aspects of partitioning. Heading the list is the creation of a new partition with the choice being given of a Wizard-led operation or Advanced mode. I could detect very little difference between the two methods on offer. You select the appropriate drive for partitioning and set the desired size for the new area. I do have some concerns over the only method available for setting the required size. This task involves using a slider bar which proved to be rather hit and miss when trying to set a precise size. I was often reduced to accepting a measurement that was close to the size that I actually wanted. Entering figures via the keyboard would have been more preferable and easier to get the size required.
You can select to name and format the new partition plus assign it a drive letter. Once all the various options have been selected, Partition Manager takes a fail safe approach by requiring the user to perform a couple of mouse click to authorise any changes and instigate the partition creation process. The program then uses the user-defined settings to create a script that will be used to create the partition.
The next stage can be a little disconcerting as the computer is rebooted into a type of DOS-based environment so that the partition can be created. Once this process has been completed, you are then returned to your operating system and Partition Manager will be restarted in case you need to carry out further tasks.
As well as creating partitions, this software can delete or merge partitions; redistribute free space among existing partitions; plus undelete a partition that was removed in error. Partition Manager supports FAT32, NTFS, Linux Ext2, Linux Ext3, ReiserFS and Linux Swap2 file systems. Running under Windows 9x and later, partition Manager takes up 35MB of hard disk space and requires a 300MHz processor with 256MB of RAM. Partition Manager 8.5 Personal Edition has been priced at £19.99.
http://www.phoenixsoftwareuk.co.uk/paragon/pm/home/personal/index.html