DrawPlus X2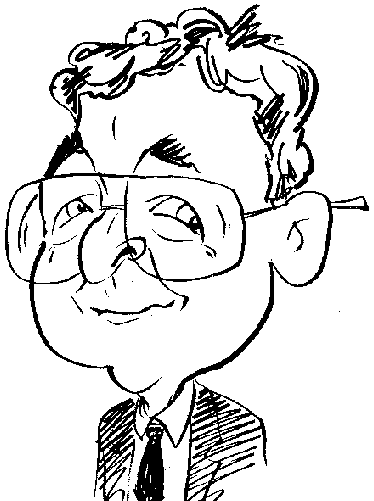 Review controls
Not everybody can afford the premium price levels of the market leading vector drawing packages. Fortunately there is a more economic offering.
Buy Now
Serif DrawPlus X2
£79.99 direct from Serif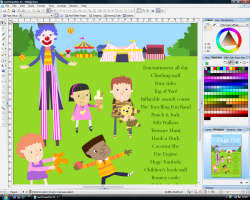 Where "X" use to mark the spot on treasure maps and the like, it is now taking on the role of favoured numeral used by the marketing fraternity to add a touch of style to the version number of certain products. Serif is following this trend with its latest batch of upgraded titles including DrawPlus X2. For those unfamiliar with this particular product, DrawPlus X2 is a vector drawing package aimed at those operating on a tight budget who are reluctant to pay the premium price placed on Adobe Illustrator and CorelDRAW.
Although Serif is prepared to take on the big boys with regards to pricing, the company has not actually stinted in other areas. Perhaps the packaging does not have the high-gloss of more expensive offerings but you do get two CDs containing the program and additional resources. Also included is that species which is becoming a rarity with many software titles, a printed User Guide of some 250 pages. Admittedly colour is totally absent from this guide but it can still serve a useful purpose.
Firing up the software gives you a choice of starting a new project or opening existing work. With the former you can select from a drawing; keyframe animation; or stopframe animation. There is also an option to view samples or check out various tutorials that cover general topics and those aimed at drawing and animation projects. Of course you could ignore these various choices and move straight on to the program's main interface with its tool bars, work area, and a series of tabs allowing you to access features such as colour, line, transparency, brushes, effects, layers and transformations.
Not unnaturally Serif has added some new features and enhanced the way others perform without over-burdening the user with complex issues. Take the basic fill command for instance. Instead of making sure that you have a completely enclosed area before selecting this option, you can now use this feature within an area that is completely enclosed. While not earth-shattering, this does improve productivity. You can also switch your pen tool to use smooth or sharp joins when building up an object.
One of my favourite features is that supplied by the Instant 3D option. You simple create your object or text string and Instant 3D will do the rest while allowing you full control over bevelling, lighting, texture and material. These 3D creations can be rotated in any direction. While on the subject of rotation, I should point out that DrawPlus X2 lets you rotate your canvas as you might move a piece of paper around.
Animators, of which I must admit I am not one, will no doubt appreciate the new keyframe feature. It should ease the creation of Adobe Flash animations as you implement events and actions using a storyboard view. Animations can be optimised for displaying on a monitor, web page or even a mobile device.
Other new features include the knife tool to split single or multiple groups of objects into sections and the eraser tool that allows you to remove part of an object - think taking a bite out of an apple. You can replace the bite segment with the Freeform Paint tool. Improved resource management; more powerful blending; and layer functionality all add to the appeal of DrawPlus X2.
Priced at £79.99, DrawPlus X2 runs on Windows 2000 and later. You will require a Pentium PC with 256MB of RAM and 576MB of hard disk space. This product is well worth considering for both its functionality and ease of use.
http://www.serif.com/drawplus/drawplusx2/