Protecting Your Computer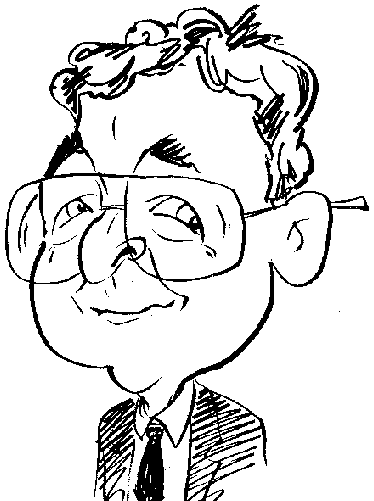 While protecting your computer is optional, it is a task that you should seriously consider as a top priority.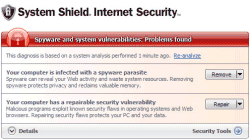 The Internet is a veritable cornucopia of information and source material whatever your interests. However it can also be an extremely dangerous place to venture unprotected, as well as being the portal through which attacks can be launched against your computer and the personal data it holds. System Shield 3 Internet Security is a product from iolo technologies that is designed to help protect the user from such dangers.
As is iolo technologies usual policy, you will need an Internet connection to install System Shield 3 Internet Security. Without asking for permission, a check will be made for any updates and, in my case, this resulted in a 28MB download. Next a message appeared that this program was not compatible with iolo's System Mechanic 7 Professional product and the installation could not proceed until offending product was removed.
Once this had been achieved, the installation still had a problem with the claimed presence of ZoneAlarm anti-virus software. Again the installation refused to continue until this item was removed. However the software was not on the computer. A system restart removed this problem and eventually the installation was completed with another system restart.
As part of its functionality, System Shield 3 offers anti-virus protection which requires the entry of a User ID and serial number. Unfortunately the details supplied were rejected as being invalid. The same result occurred with the personal firewall that forms part of the product. Both these features were therefore limited to working in evaluation mode. Fortunately the details were accepted by the main System Shield 3. Following a number of pop-up messages regarding installing updates and set-up routines, a further system restart was required to complete the process.
Starting System Shield 3 brings up an interface that supplies status information regarding spyware and system vulnerabilities; viruses and malware; plus hackers and Internet threats. Colour coding is used to indicate the threat level with green being used to indicate that everything is fine. There are also details of the availability of product updates and any actions completed. Even after the download carried out as part of the installation, a further product update was available for downloading and, this time, permission was asked for and granted. At various stages both the firewall and anti-virus protection features were automatically turned off as part of the update set-up. Naturally another system restart was required to complete the process.
A full system scan to detect viruses should be near the top, if not top, of any initial task list. System Shield 3 will take care of this task. However no feedback was provided as to the progress of this scan. Iolo tells me there are ways of getting feedback on the progress issue. Other features, of which there are several, are more responsive and do provide feedback.
These features performs various tests and put up barriers to protect your computer from a range of threats in an efficient manner which is in marked contrast to the problems encountered with the less than impressive installation procedure. If you can pick your way through the idiosyncrasies of the System Shield 3 installation then the product is well capable of providing protection against many of the threats that could attack your computer. However I would issue the proviso that this product is more suited to the more experienced user rather than the novice.
Available with a three-user licence and one year of updates, System Shield 3 Internet Security has a price ticket of £39.99. You will need 256MB of RAM, 40MB of hard disk space, IE6.0 or later with an Internet connection running Windows 2000/XP or Vista.