PhotoShop Elements 5.0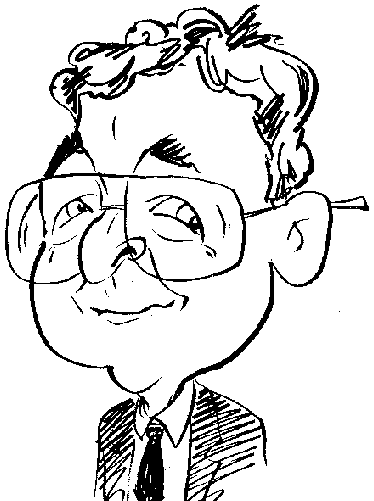 Review controls
While Adobe PhotoShop is the market leading product, not everybody can afford its premium price. There is an alternative.
Buy Now
Available for only £54.98 from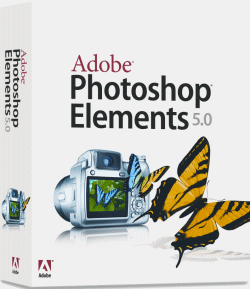 Adobe PhotoShop is an excellent product with a range of features and a high performance level. However this quality does come with a premium price tag that puts the software out of the range of many users. This is not only my opinion but that of Adobe as well. The result of this is that Adobe has developed PhotoShop Elements. As its title suggests, this product consists of some of the numerous features that you will find in the full PhotoShop offering. This stripped down version of the professional photo-editing package also carries a stripped down price ticket that makes it a far more attractive proposition to the price sensitive community.
Now up to version 5, PhotoShop Elements requires the entry of a 29-character serial number as part of an installation routine that took nine minutes on the test system. Running the program brings up an opening menu that gives you the choice of viewing & organising your digital images; taking a quick fix route; editing & enhancing photos; plus using your photos in a creative way.
In most cases your first task will be to allow the software to create a catalogue of any images you may have. These images can be located on your hard disk(s) or sourced externally from a camera, card reader, scanner or mobile phone. This process is carried out quickly and allows a degree of control over selected items. Appropriate tags and various search criteria, including a face recognition option which works quite well, can be applied to images.
As part of the importing of images into your catalogue, there is an option to automatically fix red eye. This does has the effect of slowing down the processing of images and so you may prefer tackling the red eye syndrome from within the Quick Fix section. This module, which can be access from the opening menu or from any other section, is ideal for the first time user in that it provides a well set-out interface that allows the user to select either automatic fixing of items, such as lighting or colour, by a simple mouse click or using a slider bar to apply different degrees of the various fixes.
More experienced users will probably prefer the Full Edit option. This offers a variety of fine-tuning controls. Here you will find tools to select specific areas of an image; add text; straighten the image; remove blemishes; and apply a gradient to mention just some. Various effects can be applied while the ability to add a frame, background, clip art and even a simple drop shadow can help add a touch of class to your photo.
PhotoShop Elements 5 features a range of projects for putting your photos to some practical use. A series of numbered steps lead you through the process of creating a photo layout; album pages; greeting cards; and covers for different types of media before sending the results to the printer or maybe your Web site for the benefit of a wider audience.
Adobe has managed to produce a product that features ease-of-use with the ability to produce professional looking results. The product is available either as a standalone offering or as a combined bundled package along with Adobe Premiere Elements 3.0. The bundled package has been priced at £104.58
while the standalone version costs £69.23.. You will need a Pentium 4 or 1.3 MHz processor or better with 256MB RAM and 1.5GB of available hard disk space running Windows XP SP2 in order to run this software.