Adobe Photoshop Elements 5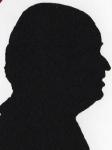 Review controls
Photoshop has long been the image manipulation software of choice for professional and keen amateur photographers. However for those who are 'hobbyists' the cost is a problem.
Buy Now
Adobe Photoshop 5
Elements

Photoshop Elements 6 has now been released!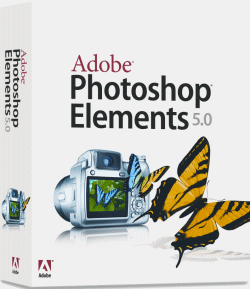 While I do not claim that Photoshop and Photoshop Elements are in any way the same product the more basic features are there, and if like with a word processor you are one of the 80% who use 20% of the features Photoshop Elements may fulfil your needs.
As with a lot of recent software not only does it require Windows XP but will only work if you have (SP2) service pack 2 installed. The processor requirement is 1.3GHz or better. It is stated to work with 256MB or RAM but 512MB is recommended. At least 16bit colour and a display of at least 1024x768, DirectX 9 and at least 1.5GB of hard drive space.
Still reading? Well unless you are experienced a great place to start is with the 15minute product overview movie and a pencil and paper. The latter so you can try all the goodies that may not seem so clear after viewing the tutorial.
For those that have an earlier version the range of new features may not immediately have you searching for your credit card however they are quite useful.
Perhaps the new features will appeal to the experienced photographer most as the obvious ones are 'corrective' features. In order to use 'correct camera distortion' feature you should understand words like pincushion or barrel distortion then you should be able to sort out lens distortion and or perspective problems. Colour Curves allows fine tuning of photos by adjustments to contrast, mid tones, backlight and shadows, all in a dialogue box so chances can be checked on screen before finalising.
The majority of what's new centre on the organisation of your photo collections, this may not sound that interesting but it does tweak some points nicely. Stacks has been improved, of course some may not be what you want but you can check and remove or add any before finalising. It is also possible to Stack an original together with modified versions of the same subject this is called a Version Set Stack.
Last year Adobe purchased Macromedia and I suspect that the Flash animation company allows Adobe to add a Creations tool that allows customised collages. This together with Flipbook allows you to quickly go though them to add the appearance of movement. If you can live with some rather outlandish templates then you can add images to a web site that allows visitors to move and zoom in and out.
Adobe are one of the first software companies to have a download available on the Photoshop Elements page (second link) for those who wish to run it with Vista. Another thing on that same page is a short movie to help you decide if this version is for you. Nice touches to help you decide. There is also a helpful PDF file available.
Another item that you may consider is the dual pack containing both Photoshop Elements 5 and Premier Elements 3 should you be into videos as well as photographs this could be for you and buying the two in one box brings you a saving over the cost of both purchased as single items.
Doing my Internet searches found Adobe Photoshop Elements 5 at a best price of £54.98 including delivery from the first link below, They also have the upgrade version at around five pounds cheaper.
http://www.amazon.co.uk/Adobe-Photoshop-Elements-5-PC/dp/B000IB9QXI