Driving Test Practical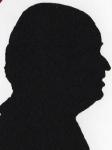 No one - as far as I know - is daft enough to suggest you can learn to drive from a DVD, however having had modules that do require screen use forced upon us why not use their assistance to complete preparation for the practical test.
This is a two hour DVD that can be played on a standard DVD player, a PC or even some games consoles. Having passed the earlier modules that now seem to be the total domain of the classroom screen now the real work of learning to control the vehicle starts, and while this explains the controls, it then jumps to the point of recognising problem situations. So I am afraid it is no help with kangaroo petrol.
Back in the dark ages forty years ago there was only the practical test and then at the end a few questions on the highway code. Now long before your practical test you have answered your 35 questions and perhaps more importantly dealt with hazard perception.
Of course the real mechanics of driving is foot, hand and eye coordination and that you only learn in the vehicle. However most people learn to drive at one time of day or another and you will not necessarily have dealt with all types of traffic.
As an example a lot of people drive and have lessons after work, your test day arrives and you have a mid afternoon appointment, the schools are turning out and just for good measure the sun is beginning to set. Two situations that you may never have met before. Of course in an ideal world your instructor would have insisted that you have at least one longer lesson a week or so before your test that covers these situations, but it turns out to be a dull overcast day and the schools are on an inset day. I am not claiming that any amount of planning can overcome all scenarios but maybe this Focus product can handle some of them, best of all at £12.99 it will not cost a lot for that extra 'safety pin'.
This DVD is divided into five parts, parts one to three cover the basics they are labelled Introduction, Information and Know Your Car. All very basic stuff and I would suggest all these could be dealt with before you have your first lesson. Doing so will certainly mean you can follow what your instructor tells you a lot easier and of course you will cover a lot more in the lesson.
I would probably then master the basics and wait a few weeks before going onto the two part section four Car Controls and Show Me Tell Me. All cars are different and at the early stages of learning you need to know only what your instructor tells you so as to master smooth starting, stopping and changing gear.
The final part is Beyond The Test, I always did my best to persuade all my pupils to have a motorway lesson within a few weeks of passing their test but to me this module can show the new driver lots of things not covered in passing the test but they are vital in learning to drive.
I am sure we all know 12 points on the licence means a ban. However did you know that 6 points on your licence within two years of passing your test puts you back to 'L' driver status, needing a qualified driver and worst of all taking the test again.
A picture is meant to be worth a thousand words so on that basis what is a video sequence worth? There is lots of video within this package, often seeing something from another angle will make the penny drop. My only gripe is that it could have helped more with the learning of the basics, things like why the car stalls, how to steer a straight line and perhaps one aimed - perhaps unfairly - at girls detailed help in reversing or parking. All these things can be simply achieved with a few video clips showing what happens from other angles.
http://www.focusmm.co.uk/shop/Driving-Test-Success-PRACTICAL-DVD-pr-507.html