diskAshur DT2 Storage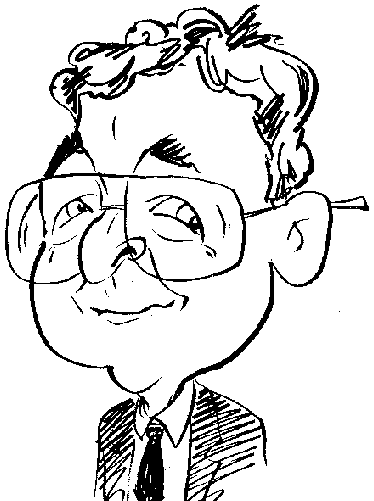 Review controls
Adding to its range of protected hard drives, iStorage has released a new diskAshur DT2 model.
With its "Designed, developed and assembled in the UK" stamp, which no doubt will appeal to many, the diskAshur DT2 is an encrypted desktop hard disk from iStorage. Originally available in capacities ranging from 1TB to 8TB, this well-protected range of storage devices has recently been expanded with a 10TB model that I have been fortunate enough to lay my hands on as to forms the subject matter for this review.
The diskAshur DT2, with dimensions of 185.5 x 112 x 43.5 mm (H x W x D) and a weight of 1.115kg, gives the impression of being a physical solid piece of equipment that could cause damage if dropped on your foot. The drive's main body, consisting of black and dark grey panels, features the familiar iStorage alphanumeric keypad and a series of Red, Blue and GREEN LED lights for entering required data and providing feedback. This keypad is coated with water resistant epoxy that helps mask key usage so that would-be hackers would be unable to detect which keys had been used the most during day-to-day activities.
The top and base faces of the diskAshur DT2 unit feature perforated silver plates. While the base plate is just embellished with the iStorage logo, the top plate contains connection options and an on/off flick switch. There are connection ports for mains power and fast USB 3.1 connectivity. Appropriate leads are provided for both types of connections.
As the diskAshur DT2 is platform independent, it will work with any device that can offer a USB port for connection. You simply need to connect the hard drive to a power style and USB port before switching the diskAshur DT2 on. Following a sequence of RED, BLUE and GREEN LED flashing lights, the RED light will emit a steady glow to indicate that the diskAshur DT2 was in standby mode, waiting for the entry of the appropriate PIN code to unlock the device.
Once the correct code has been entered and accepted then the RED light will be replaced by a GREEN light and you will have access to a PDF version of the product's User Manual stored on the hard disk. A recommended first action at this stage would be to change the default PIN code to one of your own choosing. Detailed instructions are listed in the product's Quick Start Guide for this task and creating specific User PIN codes.
Any data stored on the diskAshur DT2 will be protected by real-time military grade AES 256-bit XTS full-disk hardware encryption. This feature uses the device's Common Criteria EAL4+ ready on-board secure microprocessor and a FIPS PUB197 Validated Encryption algorithm. Data protection does not stop there with the diskAshur DT2 family.
As well as the powerful encryption feature, the diskAshur DT2 has physical protection mechanisms to help deter the unauthorised access actions to the stored data on this hard disk by determined hackers. When attempts are made, the diskAshur DT2's secure microprocessor will react to such hacking attempts. In this respect the diskAshur DT2 has been programmed to resist all forms of Brute Force attacks.
This form of protection will cause the diskAshur DT2 to freeze when five consecutive entries of an incorrect PIN are made. A restart, involving the powering off and on of the device, will be required before any more attempts can be made to enter a PIN. A second freeze will occur after a further five incorrect entries. This time the powering on and off process will require the use of the Shift key. A third group of five incorrect entries will result in the encryption key being deleted thus resulting in the stored data being lost. A factory reset will then be the only option available to the user.
Further protection is provided by a layer of super tough epoxy resin covering the diskAshur DT2's components. The resin is almost impossible to remove without causing permanent damage to the components. The diskAshur DT2 can also be pre-programmed to delete the encryption key, PINs and then data plus be set to lock itself after a user-defined period of inactivity.
Checking the speed of performance reached by the diskAshur DT2 produced some impressive times especially with regards to the Read aspect when compared to the iStorage diskAshur Pro2 product reviewed earlier. Using the same files and the same host system, the timings achieved are listed in the table below.
diskAshur DT2 10 TB Timings

Files

Read Time

Write Time

19 video files 14.4GB

1 minute 45 seconds

1 minute 29 seconds

3685 music files 10.6GB

2 minutes 51 seconds

4 minutes 15 seconds

814 document files 24.4MB

3 seconds

11 seconds
While not exactly silent, the noise emitted by this hard drive, slightly more noticeable during the write rather than the read processes, was easily ignored. The diskAshur is well worth considering by those looking for plenty of storage space combined with plenty of disk space. The diskAshur DT2 10TB product is priced at £679.