iLuv Portable Speaker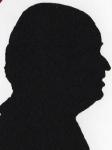 This small unit can work with Alexa should you wish. It is both a Wi-Fi and Bluetooth speaker. It becomes an ideal desk accompaniment and for someone like me that is a poor speller it can get you out of a hole when Microsoft Word fails to correct it for me.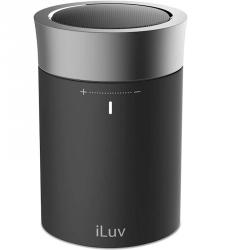 click image to enlarge
Small and round at only 9cm tall and 6cm across, it weighs only 228grams, there is only one obvious control a rubberised push button on the base. The rear has the internal batteries charge connection point via the supplied micro USB lead. The top edge is twistable and this the volume control also touch anywhere around this ring and you are able to speak with Alexa as you would via any Amazon Alexa device once you have linked it to Alexa.
The setup is via an App which you can download from the iOS or Android store.
A fold out sheet has eight panels of information that are quite easy to follow.
If you do not have Alexa there are still things that you can use this speaker for like Wi-Fi or Bluetooth music and also a large number of Internet Radio stations.
However if you have Alexa you have far more choices and she can find out many things often quicker than you could look them up on Google yourself.
There are many scare stories about you mentioning something and suddenly getting a delivery well I tend not to leave it on when it is not doing something and my Amazon account requires me to enter a password (my choice) but being belt, braces and safety pin person I also turn Alexa off when I am not using her.
I find that from first pressing the button on her base to finding my Wi-Fi takes around 25 seconds, and then I can be listening to music of my choice or a radio station etc. in about the same time again. So there should be no danger of me buying something by mistake.
While this unit sits beside me on my desk and works fine, my Echo Dot is two rooms away they can be on together but that is not my normal choice. My Echo Dot has a more sensitive microphone but for normal clear speech in a quiet room the iLuv worked perfectly well.
The only differences between the Amazon Echo Dot and the iLuv offering is that the Amazon is always listening and the iLuv needs you to touch the rim on the top first before your voice is heard and you do not need to preface every request with 'Alexa'. So perhaps you could leave it on providing you do not have children.
The speaker is Omni-directional so the 4.7cm centre of the top is all speaker.
The speaker is said to run for three hours between charges I got far longer but I was not using it at high volumes and you can use it while it is charging.
The iLuv Aud Click is available in black/silver from the link below for £44.22 including VAT and shipping.
https://www.reichelt.com/gb/en/?ACTION=3;ARTICLE=188181;SEARCH=iluv