iHealth Edge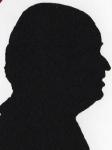 This is an improved and updated version of something that I had for a while before I could use it as it had a problem with syncing for those of us who use Android. I am pleased to say this rather smart unit does not have those problems.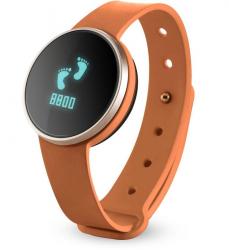 click image to enlarge
The iHealth Edge is circular, a tad under 4cm and around 1cm thick. It comes fitted with a grey – near black – rubber strap with eight holes for the simple popper to nestle into so it should fit even the largest wrist. The upper part of the casing is matt silver with the bottom part matt black.
When you look at the near flat face you see nothing in fact one person I showed it to thought it was a mirror but in reality it's not that reflective.
A proprietary lead with three slight protrusions fits into a recess in the back and it has a standard USB plug on the other end.
Once it is charged and you have downloaded the iHealth software from the Android or iOS store you are ready to link the unit and this involves setting up a free account and then turning Bluetooth on so the App handshakes with the Edge, this sets the time and date.
Once on your wrist you still see nothing even if you tap the screen or look for buttons around the side or even try to squeeze it. The answer is to raise your arm to look at the unit and it will display Day, Month and Date on the top line and the time (24 hour format) on the second line and battery state up to four vertical sections in the shape of a horizontal battery.
If while the display shows the time you tap the screen – or twist your wrist - then it displays the next and the next screen etc.
The fact that it shows nothing when you have not raised your arm to view it saves battery and this means that a week between charges should be possible. It's up to you how often you Sync I tried both daily and leaving it for up to three days all the relevant information was transferred whichever way you do it.
The other screens show steps taken, exercise and calories burnt together with a podium to show if you achieved your daily target. Once a day the watch will vibrate to show a report of the previous day figures, it also tracks workouts which for me probably means moving rapidly to ensure I catch a train and when you stop the activity it vibrates to show your workout figures. All this information and more is in the provided User Guide.
All this information is shown in various graphs when synched to the App and it is then stored so those who need it can detect trends.
This is a vast improvement in looks (style) on the previous model and in the information it captures as well of course in the fact that it works without problem on both iOS and Android.
It comes with other colour bands for the fashion conscious as well as a belt clip for those who do not want to wear it as a watch. It automatically knows when you go to bed and makes a reasonably assessment of the amount of time you are asleep.
Now if it had a heart rate monitor built in then it could be of use to those of us who need to know the rate at any time for health reasons.
The iHealth Edge is available from the link below for £47.45 with free delivery.
http://www.amazon.co.uk/gp/product/B00OPUEWD2?ie=UTF8&tag=gadge0a-21&linkCode=as2&camp=1634