Accompanying Confucius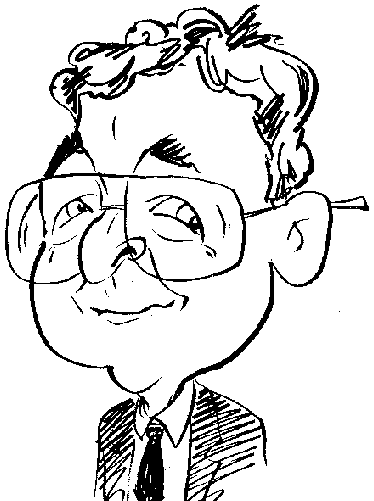 Review controls
Put your Match-3 skills to the test as you take a journey with Confucius on his epic voyage.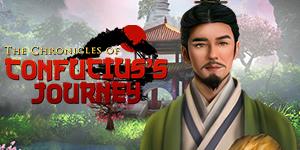 As you might expect from its title, "The Chronicles of Confucius's Journey" is about the legendary Chinese philosopher. Developed by eFunsoft, this game belongs to the Match-3 genre. It follows the pattern of a number of Match-3 offerings that I have seen recently. But more of that a little later.
The game allows you to create profiles so that different people can play the game and have their own individual progress recorded. You also have the opportunity to make adjustments to the gaming environment. The volume levels for sound effects and music (although this does not included the music played during the game's loading sequence), can be set at a level that is suitable for the player. You can also opt to play in full screen mode with assistance from an optional tutorial.
Spread over five chapters, the game takes the player on a journey to accompany Confucius as 74 Match-3 levels are completed. You provide the Match-3 expertise and Confucius will reward you with over 90 historic quotes regarding his philosophy. These quotes are presented in text format along with spoken dialogue delivered in a rather early BBC type accent.
Each level consists of a grid filled with tiles bearing different coloured symbols or elements and a targeted challenge that needs to be met for the completion of that level. The challenge will be made up of the removal of different coloured tiles and, possibly, those covered in gold. The grid is superimposed on a painted scene showing part of Confucius's journey.
The removal of tiles is carried out by the standard method of swapping of two adjacent tiles to create a group of 3 or more similar tiles. Once created the group will disappear and more tiles will drop downwards to fill the space left by the disappearing tiles. Often this can create a cascading effect as more groups are formed and they, in turn, will disappear this adding to the effect as more tiles are removed.
Each group created will, as well as producing spaces and, maybe, easing towards the targeted challenge, increase your collection of resources displayed to the right of the grid. I will return to the subject of resources and its usage very shortly.
To the left of the grid is a column of power-ups that could be available to the player once they have been charged up through the creation of groups. When fully charged you can take your pick from available power-ups that include a hammer, bomb, explosives, fireworks and a talisman with varying degrees of destructive power. These power-ups can destroy a single tile, a 2 x 2 area, row, column or a large area.
As usual with games of this type, the various grids will feature a number of items that will block and hinder the player's progress, On occasions some cells would be covered by metal plates rather than tiles. Single and double strands of chains are used to stop the removal of certain tiles until the chains were cleared away. From time to time there are tiles covered by a balloon and these do not reveal their true shape until clicked upon. By timing this click you could get the tile you need for a group. The game also has wandering spiders which spin webs on tiles so blocking access to them.
As your various resources increase in size, and you wish to progress through the different chapters, you will need to carry out a series of upgrades that relate to that part of Confucius's journey. Each chapter will require four specific upgrades before you can progress to the next chapter. In the case of Chapter 1, entitled Zheng, the upgrades cover a house, pool & garden, trees and a farm while moving onto Chapter 2, the Wei Kingdom, brings with it upgrades of a garden, fortified castle, cherry blossom and a marketplace. The upgrades, which appear as if by magic on the background, are accompanied by one of Confucius's quotes. Your supply of resources will be adjusted according to the requirements of the upgrade.
In the initial stages of the game, as you might expect, completing the level challenges is relevant easy with no need to make use of the power-ups. Later, however, there is a sudden surge in the difficulty level as you enter Chapter 2. An occasional easy level does appear every so often but generally the difficult level does appear to be on an upward curve. Along with the increase in the difficulty level, various animations are added to the game's backgrounds as Confucius continues on his travels. I feel the game will only really appeal to committed fans of the Match-3 genre.
This game does seem to have a possible problem when running under Windows 10. I found that this problem began to appear from the latter stages of Chapter 3 onwards when you are ejected to the desktop without warning. The solution to the problem is to load the software in windowed mode and then switch to full screen mode using the program's Option setting.
I downloaded my copy of the game from Gamehouse.com where this title is available priced at $9.99. Game specifications call for a 1.0 GHz processor with 512MB of RAM and 65MB of hard disk space running Windows 7 and later.
http://www.gamehouse.com/download-games/the-chronicles-of-confuciuss-journey