Visit the Spirit World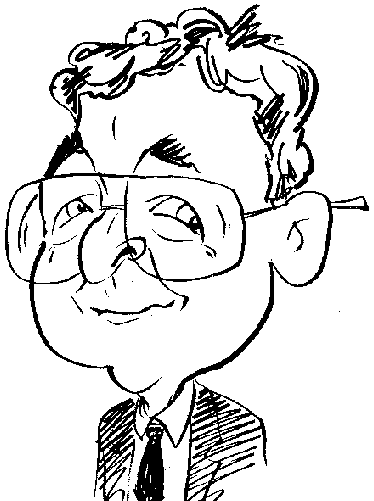 Review controls
Sometimes mistakes committed earlier can be remedied later.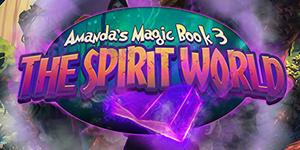 Do you fancy a trip to the "Spirit World"? If so then e-Funsoft is willing to act as your travel agent. While retaining the touch and feel of a sense of magic, e-Funsoft has taken its love affair with Match-3 game play from the Academy of Magic to Amanda's Magic Book. Now up to version 3, Amanda's Magic Book is subtitled The Spirit World.
As usual with titles of this type, you can create profiles to record the progress of specific players and make adjustments to the game playing environment. These adjustments include setting the volume levels for background music and sound effects plus opt to take advantage of full screen viewing. There is also an option to turn on a tutorial to ease your way through the initial stages of the game.
As you might expect from the game's title, you are cast in the role of Amanda and the appearance of the Magic Book is slightly delayed. The game starts as you phone your grandfather, only for the phone to go dead. Setting off to discover what has happened, you find grandfather's house to be empty and a journal about the Spirit World discarded on the floor. Thinking the journal might provide an answer to what has happened, you follow the instructions in the journal and chant a spell. This spell transport you to the Spirit World and the start of Match-3 action.
The game follows the usual e-Funsoft pattern of spreading its action over five chapters as the story line develops. Each chapter contains a mixture of Match-3 grids, static cut-scenes and upgrades played out against a scrollable backdrop of the Spirit World.
The main element of each chapter will be that of Match-3 action played out of rectangular grids made up of columns and rows filled with tiles and obstructions. While the tiles will feature symbols based on the Spirit World, the obstructions are either of the permanent or removable temporary variety. Permanent blocks will need to be worked around while temporary blocks like treasure chests can be opened to reveal a tile. In some cases tiles will be protected by a spider's web or rope that will need to be removed prior to any other action.
Each grid comes with its own specific challenge of collecting a designated number of tiles bearing a certain symbol. The tiles are collected by the creation of groups by swapping two adjacent tiles. In some cases a tile, unsure of its heritage, will constantly change its symbol. By clicking on it you can freeze the symbol to help with the creation of a group.
Along with the normal tiles, a grid might contain a medallion. These artefact objects are generally positioned at the top of the grid. Unlike the other tiles, the medallions can not form part of a group. Instead you need to create a path down which a medallion can travel until it reaches the bottom of a grid and form part of the grid's challenge.
At the completion of a grid's challenge, you will be awarded some stars to go with other rewards. Having collected your rewards you will have the opportunity to visit the Upgrade module. Here you can purchase the four upgrades that are assigned to that chapter. These upgrades have to be purchased in turn and are paid for by a designated amount of stars. Generally the upgrades refer to the forthcoming appearance of another character or a task to be undertaken.
As well as the four upgrades, you can also purchase tools from this module. Requiring different amounts of medallions and other rewards, these tools can tackle a specific task such as removing a certain number of tiles or remove either a whole row or column. Once purchased, these tools will need to be charged. While you can purchase as many tools as you can afford, only three will be displayed and available. When necessary you can change the three on display with others purchased.
As mentioned earlier there are cut-scenes which feature meetings between your character and other residents of the Spirit World. The characters are well-drawn but static. They deliver their dialogue in text format with mouse clicks being required to progress through the sections.
I felt the game's graphics were slightly better than those presented in Academy of Magic and the story line had more scope to hold the player's attention. As with other e-Funsoft titles, the inclusion of Hidden Object and Spot the Difference game play would have been appreciated to help give a break for the steady diet of Match-3 action.
You can download Amanda's Magic Book - The Spirit World from Gamehouse.com where it is priced at $9.99. The game requires a 1.5 GHz processor with 1024MB of RAM and 164MB of hard disk space running Windows 7 and later.