'V' by Vodafone Arlo Go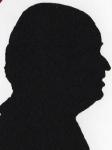 Review controls
Currently there are a range of four products that has their own 'V' by Vodafone SIM that keeps you connected to your Pet, Car, Bag or the device here I have been looking at a Arlo Go camera that sends information to your phone of any movements detected wherever you have placed the Arlo Go camera.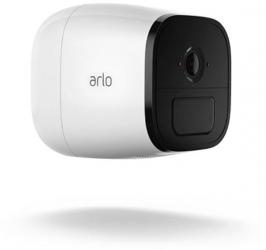 click image to enlarge
This device needs no mains power nor does it require Wi-Fi or Ethernet so you could place it anywhere even on your allotment to see what happens when you are not there, you will know within seconds. While this can then provide footage it is not a 'secure' unit as supplied as one click on the case can remove the battery and SIM.
So let's start where you have to with the 'V' SIM this must first be activated/registered and you have to link it to a method of payment which could even be a Vodafone phone, the basic service is £4 a month.
I 'wrongly' assumed that as the SIM was already inserted in the camera when it arrived with me 'that it was ready for use' and only after a lot of unsuccessful trying to get the camera linked was this found to be the reason.
The next problem was the Arlo App that does not give the option to open an account just to sign in. Eventually via the 'www' I got to where you create an account neither the documentation - such as it is - or the Netgear website 'help' are helpful.
Of course the 'add a camera' option – the only other choice on the App – may allow this after the camera is added but only if you have activated/registered the 'V' SIM.
The whole linking and App itself needs changing so that it is a seamless process. As the 'V' SIM comes in the Arlo Go box it should be installed and while it needs to know what method of payment for the monthly charge you are using you still have the SIM container to scan the QR-Code.
The Arlo Go camera is stated to be able to see through 130 degrees and one of the places I tested it gave results from a far wider range but with the movement being triggered by things in its peripheral vision so only noticeable sometimes, the default video clip is 10 seconds which goes to the linked Vodafone phone instantly via 'Push' technology, it would have been nice to have a different sound for these notifications, at the same time an email is sent to the registered email address which means the images can be read on any device with email including a PC.
The stated battery life is 'up to four weeks' I never got close to that but when I queried this I got the following reply 'The more the camera is used. An average use for the camera is 5 clips of 20 seconds per day. This is not a CVR camera and isn't designed for continuous video streaming for hours a day – instead, its purpose is to monitor record and alert only when there is motion/audio detected by the camera.
Signal coverage is another key factor. If you're in good 4G signal, the camera will be able to use less power to transmit and last for over a month. In fringe 4G or in 3G signal, power consumption will be higher and therefore battery consumption will be impacted'.
While working out how many clips I got per day it was probably around 20 but they were only of 10 seconds duration. As far as I know the 4G coverage is excellent in my area it certainly is when reviewing a Vodafone phone.
While sound can be heard quietly on some clips I was unable to trigger a clip from voice even when I shouted just behind the camera.
The idea is great and the camera switches seamlessly between colour and excellent infra red images but being able to remove the battery plus SIM and any optional micro SD card used for local storage almost instantly needs looking at.
All images are stored in the cloud for 7 days before being deleted on the basic £4 a month plan other options are available.
The 'V' by Vodafone Arlo Go Camera is available from the link below for £339 plus £4 a month for the 'V' SIM.