A Powerful Router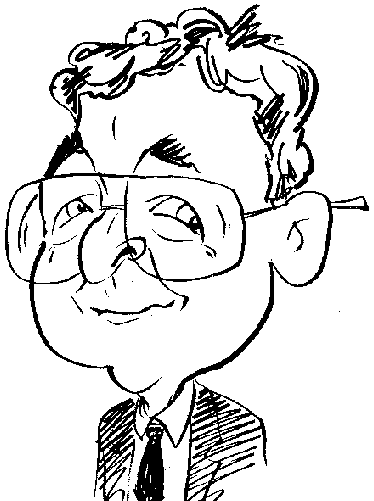 Review controls
Looking to add some extra power to a home network you might want to consider the Armor Z2.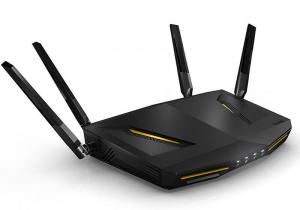 click image to enlarge
While maybe not having the high profile and public acceptance of some other companies, ZyXEL has regularly produced some impressive products. One of these is the Armor Z2 offering. This is a dual-band 802.11ac wireless router. Although targeted specific at the gaming fraternity, this product can also provide useful facilities for those who do not regularly immerse themselves in the all-enveloping environment of modern gaming. The Armor Z2 has much to give most computer users.
Central to the ZyXEL Armor 2 kit is the dual-band wireless router unit. At first sight this item immediately caused a tongue-in-cheek reaction as it had me imagining an alien creature. The combination of sleek black plastic casing and four permanently attached and moveable antennas that could be reversed downwards to become legs made me think of alien spiders Decorating the top of the unit's body are a pair of gold coloured slanted eye slits while a further two mouth-like openings, again with gold inlays, along the front. Both of these elements help add to the alien feature. It was relatively easy to imagine the router being featured in nightmares as an off-world invader with the sleeper being the victim.
Tucked away, out of sight, at the rear of the router are most of the various labelled connection options. Reading from right to left are four yellow coloured Ethernet LAN sockets plus a blue WLAN socket for connecting to a modem facility followed by buttons for Reset, WPS, WiFi and Power plus the mains power connection using the supplied lead. Also included in the package is an Ethernet lead. Located on the right side of the router are two USB ports covering 3.0 and 2.0 formats. These ports can be used for sharing files and maybe attaching a printer unit to a network set up system..
Along with its four antennas, which should be positioned in an upright orientation rather than my over-imaginative view of spider legs as alluded to earlier, the router has dimensions of 250 x 168 x 51 (W x D x H). This router support IEEE 802.11b/g/n 2.4GHz and IEEE 802.11a/n/ac 5 GHz and promises transmit/receive speeds of 800 Mbps / 800 Mbps and 1733 Mbps / 1733 Mbps for its 2.4 GHz and 5 GHz bands. While impressive, these figures are theoretical and relate to ideal conditions. What you will actual get will have a lot to do with the equipment and condition of the local environment into which you are integrating this product. Protection in the form of WPA2-PSK, WPA-PSK, WPA-Enterprise and WPA2-Enterprise wireless security is available.
The Armor Z2 router features a 1.7 GHz dual core processor. This chipset has access to 512 MB of RAM with 4 GB of eMMC memory which is used exclusively by the operating system. The single WAN port delivers 10/100/1000 Mbps Ethernet R3-45 with MDI/MDIX support. The four LAN ports provide similar functionality
When setting up the Armor Z2 there is a choice of wired or wireless connectivity. Instructions are provided for this task in the box as you apply the necessary steps for WiFi and/or Ethernet connections. Those who already have a WiFi network set up, and just wish to add the Armor Z2's power to the system, will be pleased to hear that ZyXEL allows you to change the name and associated password of the Armor Z2's network so that it could mimic an existing router and save the bother of having to re-introduce all your devices in order to set up a new arrangement..
The ZyXEL router has a web-based interface for customising the Armor Z2's performance. This interface has Easy (the default) and Expert modes. Among the features available from the web-based interface are those of wireless broadcast, separate guest account, parental control, the LEDs positioned along the front of the router, and notifications. As you might expect, Expert mode tends to be more verbose as the user is presented with information regarding WAN and LAN IP addresses, MAC addresses, wireless information and resource utilisation under headings such as Applications, Security and Maintenance.
Built into the Armor Z2 is support for MU-MIMO (Multi User – Multiple Input Multiple Output) and StreamBoost which delivers automatic network bandwidth management and traffic shaping technology. While the former feature increases throughput capabilities when multiple devices are connected and involved, the organisation aspect as to which task receives the appropriate bandwidth, required for decent performance, falls under the remit of the StreamBoost facility which is sometimes referred to as Dynamic QoS. Learning from the user's individual range of tasks that it encounters, StreamBoost adjusts its flow of available resources to suit the current particular circumstances.
While gamers will appreciate the range of tweaking options available in Expert mode, other categories of users have not been forgotten and they will be happy and feel at home with Easy mode. The ZyXEL Z2 wireless router is well worth considering. It is currently priced at £174.99 on Amazon.co.uk.
https://www.zyxel.com/uk/en/products_services/armor_z2.shtml?t=p