A Dragon Prince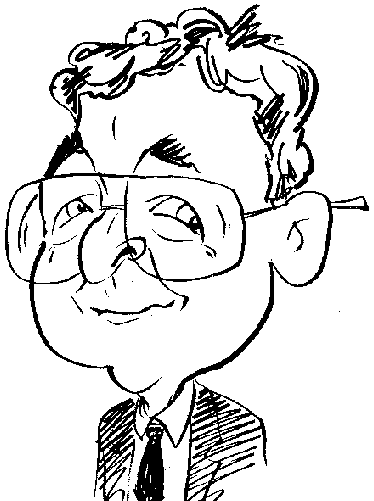 Review controls
Be careful what you drink otherwise you could end up like a character in this next game.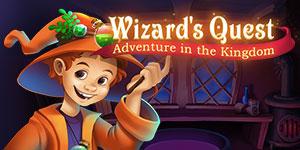 Designed by Magnussoft, Wizard Quest - Adventure in the Kingdom is a Match 3 game set in a land where royalty, magic and fire-breathing dragons are important factors in this storybook land.
The game involves an ancient wizard named Sygmand who spends most of his time creating potions and sometimes he even knows what the potion is meant to do. The wizard's reputation is such that the Kingdom's Prince pays Sygmand visits to ask for advice and maybe a potion prior to his forthcoming royal wedding to a Princess. Unfortunately just before the wedding takes place, the Prince helps himself to one of Sygmand's potions, into which a dragon scale has accidentally fallen.
Unfortunately this accident has the result of turning the Prince into a fire-breathing dragon. As yet no news has been heard as to how the prospective Princess bride has reacted to this news of her groom's transformation. In an effort to forestall any adverse reaction and possible punishment from the Princess, Sygmand sends for his young apprentice. Mychel, to use his aptitude at puzzle solving and March 3 game playing, to help create a potion to restore the Prince to his original state.
This intro, which can be by-passed if not required, is presented in the form of a Hidden Object sequence rather than the more expected Match 3 style of game play where you will need to clear selected areas of a grid filled with embellished tiles in various colours and featuring a variety of symbols by creating groups of three or more tiles of a similar type. Groups are created by switching two adjacent tiles. The grouped tiles will then disappear from the grid and will be replaced by other tiles falling downwards. It was noticeable that some of the falling tiles did not take the path that I would have expected.
Prior to embarking on this Match 3 Adventure you can adjust the game playing environment and create profiles for individual players. Options are available to play the game in full screen mode using a choice of resolutions with a high audible setting and three different cursors. Different volume levels can be set for music and sound effects. Three levels of difficulty, namely Medium, Relaxed and Hard can be applied to appropriate players.
Running down the left and right sides of each grid are a series of containers which hold power-ups once they have been earned following progress in earlier grids. After each use these power-ups will need to be recharged before they can be used again. The recharging process is carried out by creating groups of tiles that have been highlighted on the grid.
While many of the tiles on a grid can be moved immediately to form groups, several will need to be unlocked by various methods. These methods include creating a group enclosing the locked tile or alongside it and exploding one of the special tiles that appear from time to time within a grid. The removal process will depend upon the method used to lock the tile with colour playing a minor role. When new features, such as a locking process, are introduced, a brief instruction note will appear alongside the grid but this aid disappears as soon as you start the grid. At the conclusion of each grid, a feedback screen will give you the choice of accepting your performance or replaying the grid. In most cases I found that the Wizard Quest grids tended to be difficult to complete and I often found myself taking far longer that I originally intended to finish the task.
If you have earned enough elements when completing the grid, you will be able to replace various facilities within the royal village. These facilities include a bridge that gives access to the royal dwellings and a rather large dragon.
From time to time you will be given a break from Match 3 action. Instead you will be asked to reformat a symbol or emblem that has been split into different shapes. These shapes can be rotated so that they will fit into a displayed template. Once positioned correctly the various shapes will be locked in place.
Wizard Quest will really only appeal to fans of the Match 3 genre. The story line will be more appealing to the younger generation who should appreciate the story book style graphics. I downloaded my copy of the game from Gamehouse.com where it can be purchased for $9.99. The game requires a 2.0 GHz processor with 512 MB of RAM running Windows 7 and later.
http://www.gamehouse.com/download-games/wizards-quest-adventure-in-the-kingdom